IT Manager of Tomorrow 2023
Check out our talks, workshops, interviews, panel discussions and more





Agenda 2023
Keynote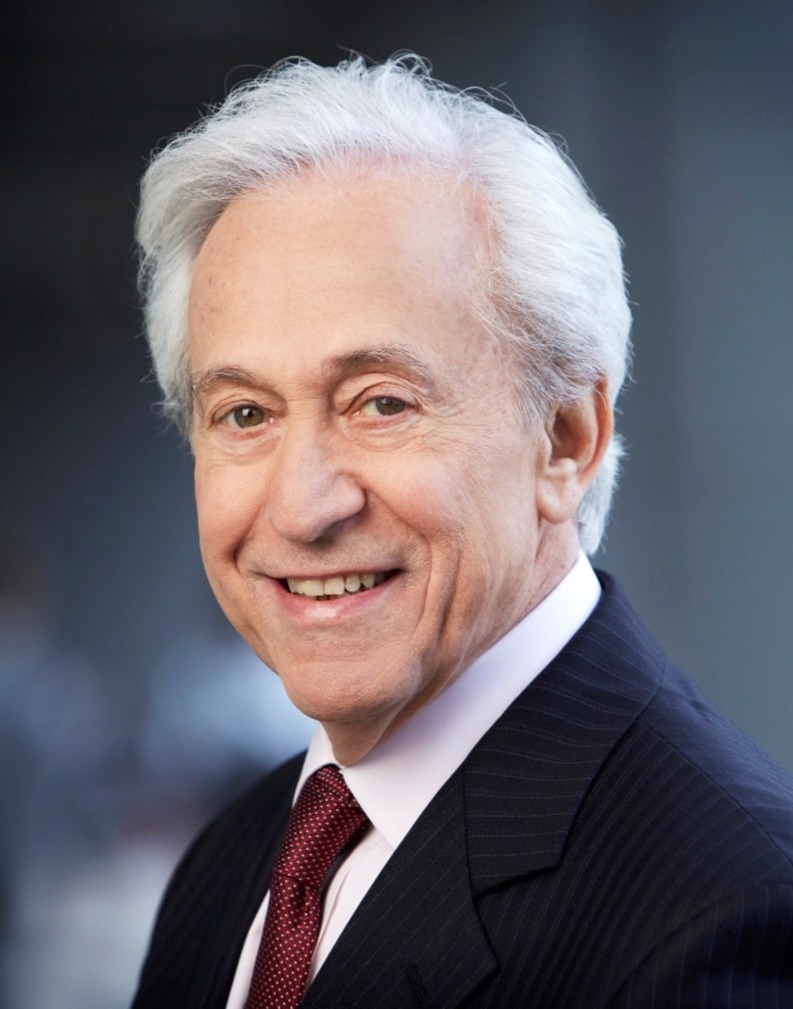 Józef Wancer
Honorary Chairman of the Supervisory Board @ BNP Paribas Bank Polska
PL: Cyfrowa technologia budowniczym szczęśliwego świata
Nakładające się kryzysy tworzą trwogę wśród ludzi świata. Nowoczesna technologia, szczególnie ta cyfrowa, jest ogólnie mało zrozumiana i dlatego budzi niebywałe obawy.[...]


EN: The digital technology as a builder of a happy world
The overlapping crises are creating anxiety among people around the world. Modern technology, especially digital technology, is generally poorly understood and therefore arouses incredible fears.[...]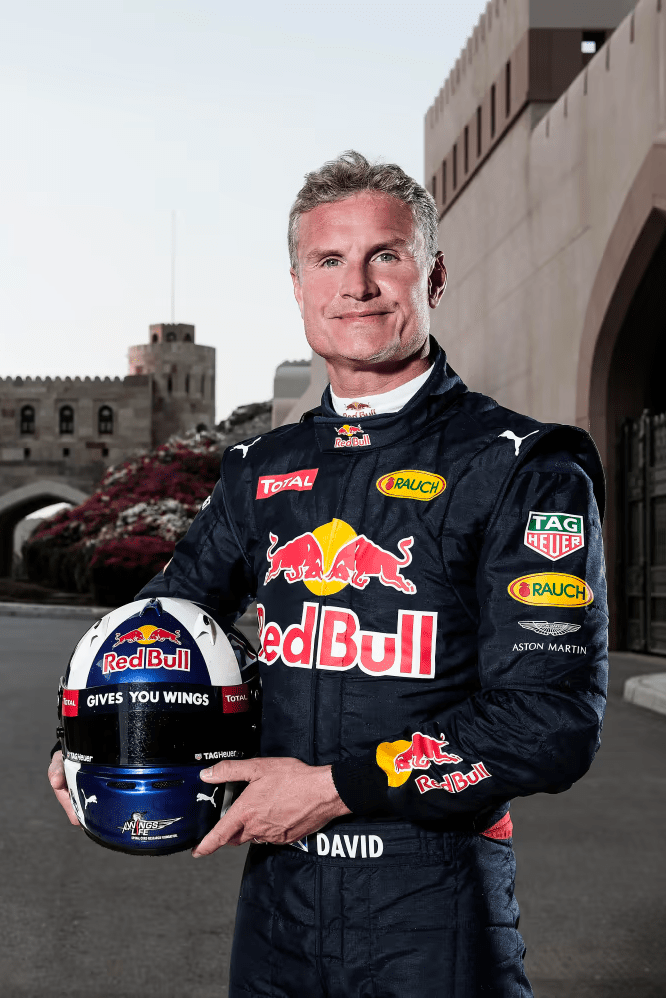 David Coulthard
British former racing driver, with 13 Grand Prix victories and 62 podium finishes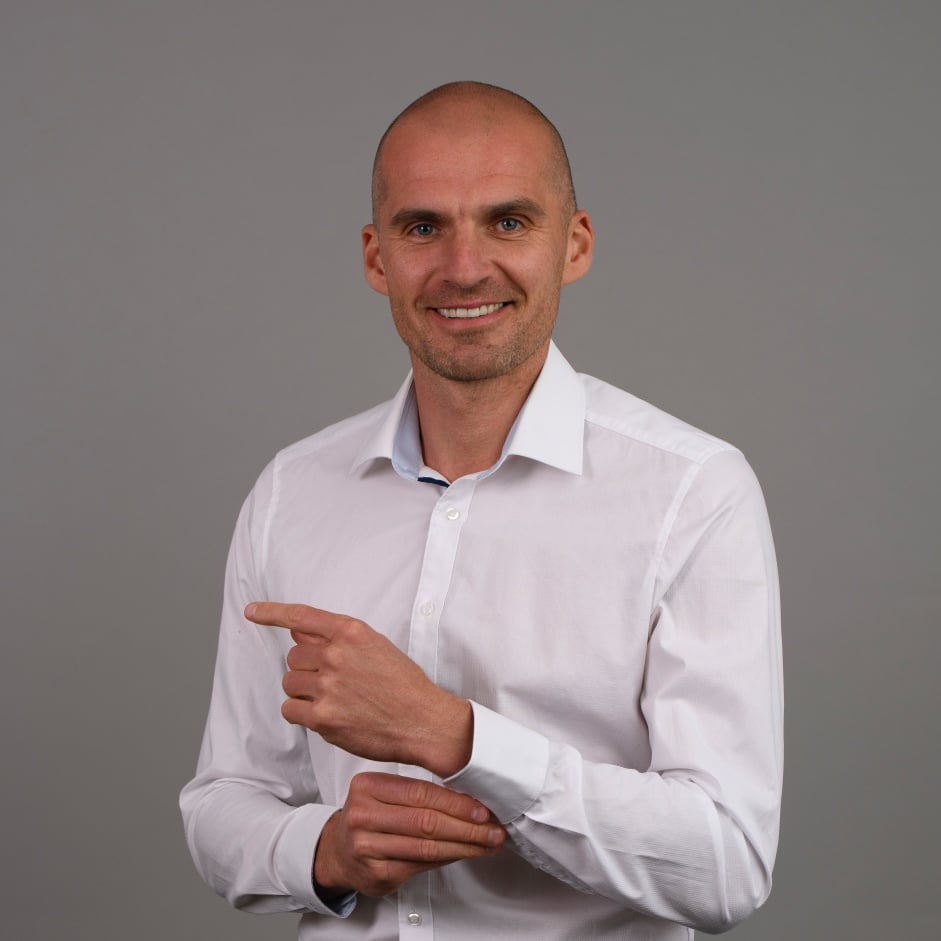 Krzysztof Kozakiewicz
CEO @ Let's Manage IT
Unlocking the Secrets of High Performance - insights from David Coulthard, F1 icon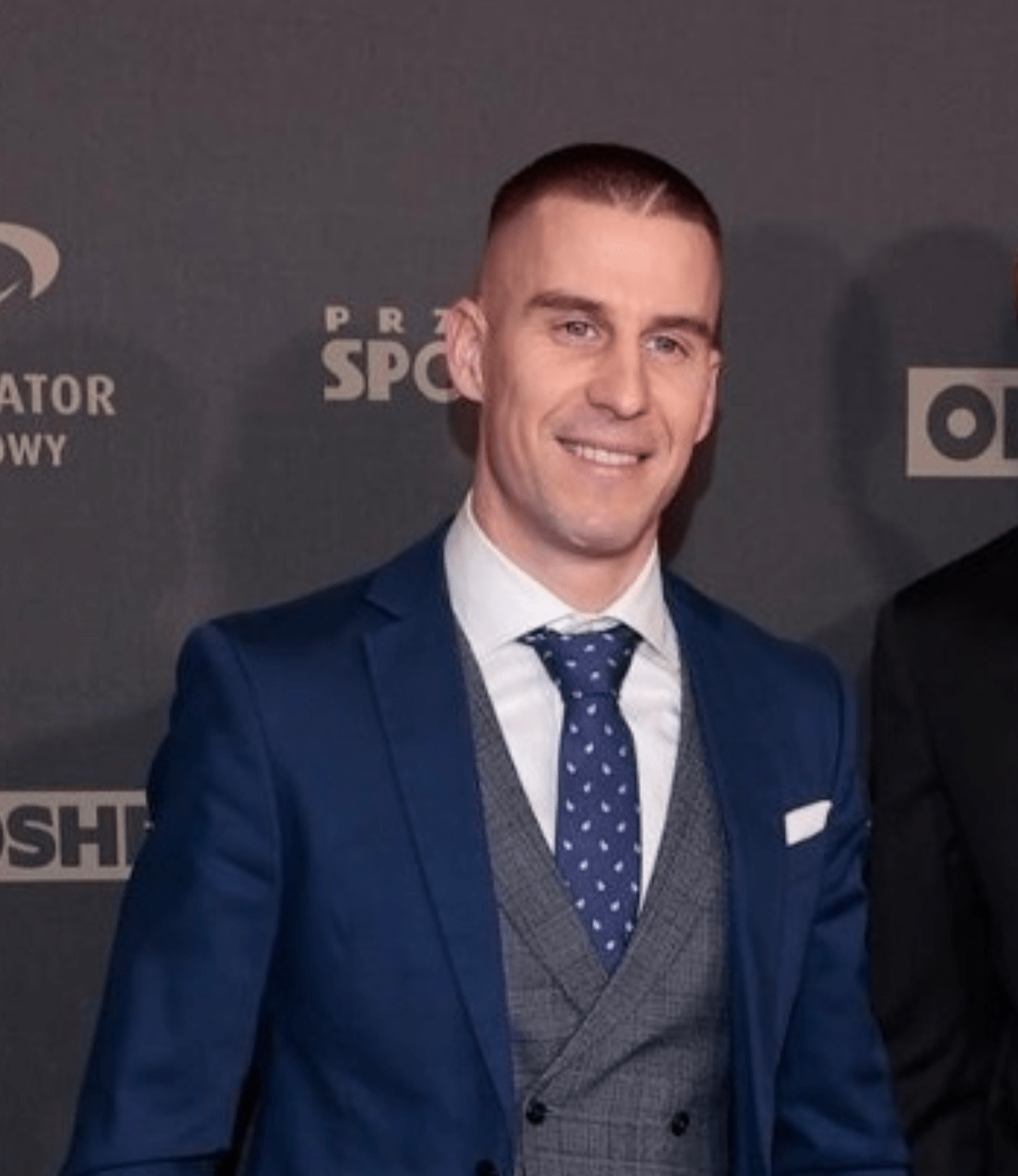 Marcin Lewandowski
POLISH Athlete | Multimedalist of the World and European Championships
PL: Jak radzić sobie z niepowodzeniami. SPORT vs BUSINESS
EN: How to deal with failures: SPORT vs BUSINESS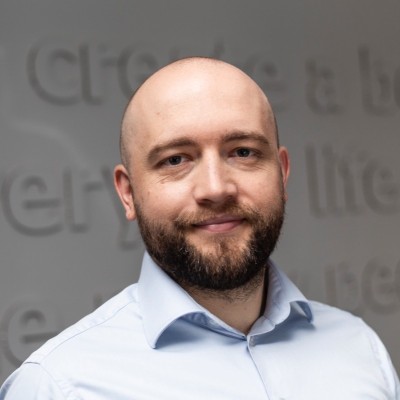 Bartek Pucek
CEO @ Forward Operators AI Lab | Newsletter Author | Angel Inwestor | Host of Technologicznie Podcast
Embracing the AI Revolution: Strategies for Successful Integration and Adoption in Companies
Exploring best practices for implementing AI technologies in organizations, addressing challenges, and fostering a culture of innovation and collaboration to maximize the potential of AI transformation.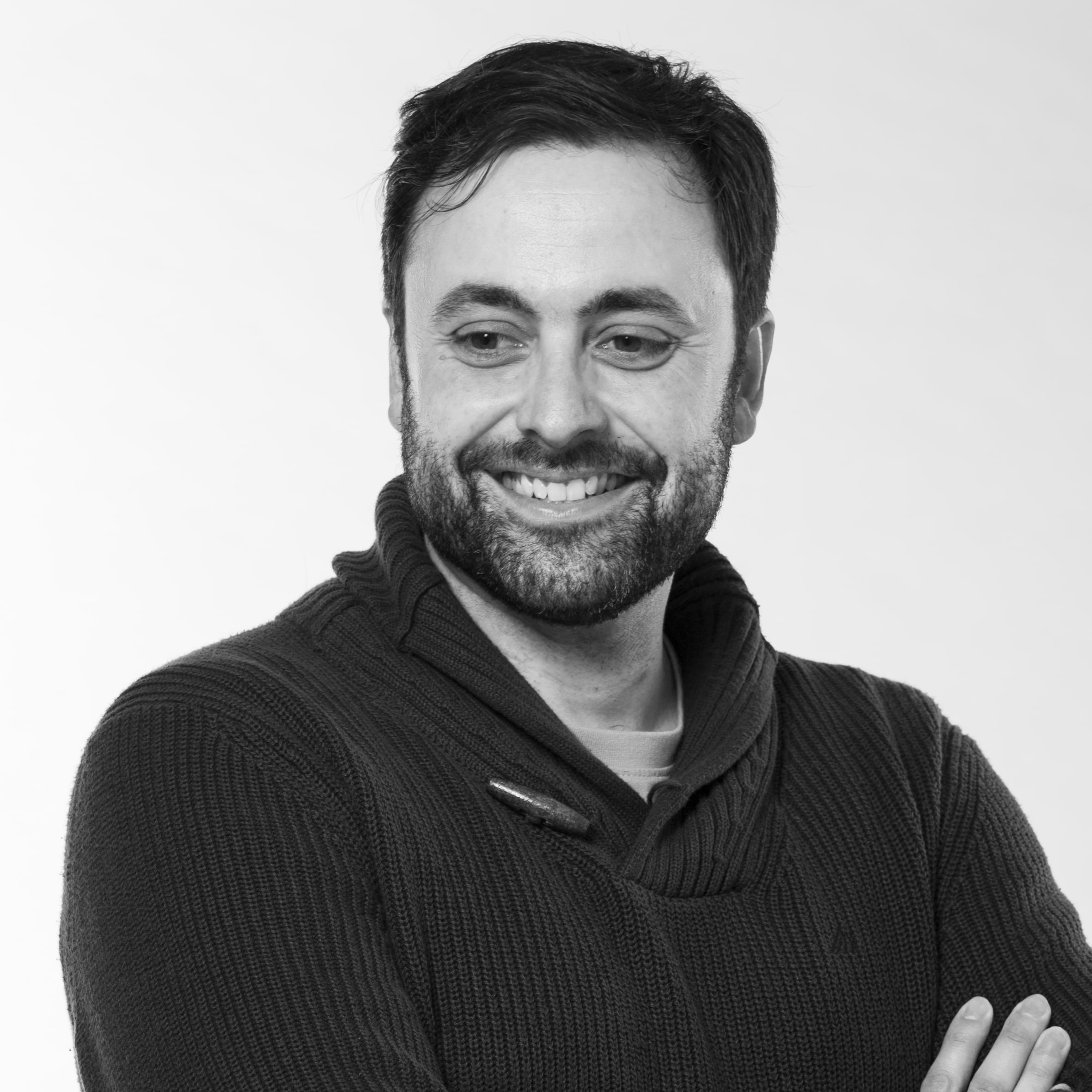 David Carvalhão
Entrepreneur, polymath, creative thinker and public speaker
The impact of AI in the job market and society in general
As Artificial Intelligence continues to permeate various aspects of our daily lives, its influence on the job market and society as a whole, as well as its dangers, is becoming increasingly evident.[...]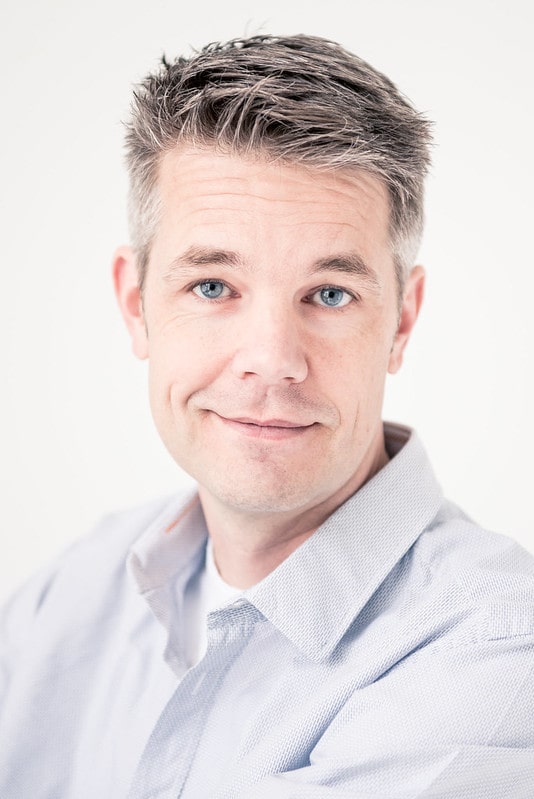 Jurgen Appelo
Entrepreneur, Author and Top 100 Keynote Speaker on Agility, Leadership & Innovation. Creator of the unFIX model
Stop Product Management, Start Experience Management
Ask anyone what business agility means and you often hear something along the lines of adapting to change and delivering value faster. But you will never innovate when you just give customers what they want at a faster rate. True innovators dig deeper into customer needs and desires and look for the real Job-to-Be-Done.[...]
Presentation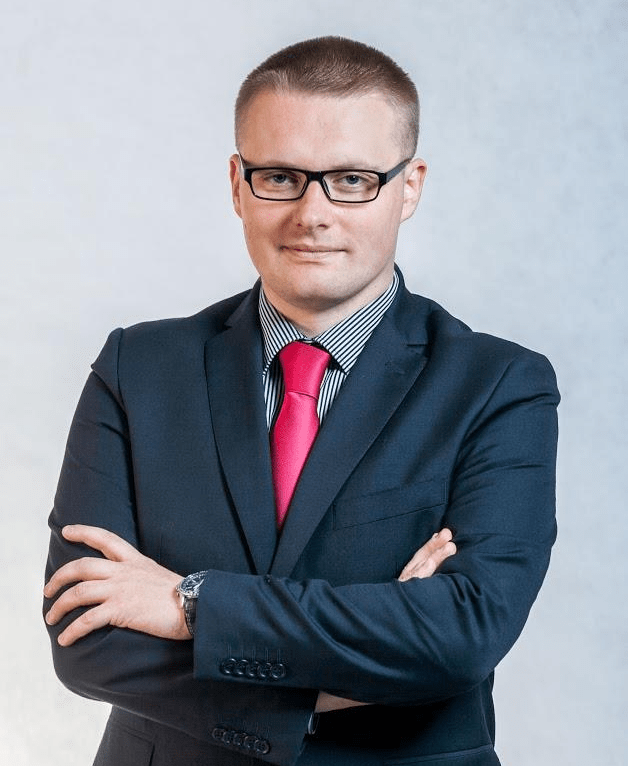 Łukasz Niedzwiedzki
DevOps & Cloud Associate Practice Director EU & LATAM @ SoftServe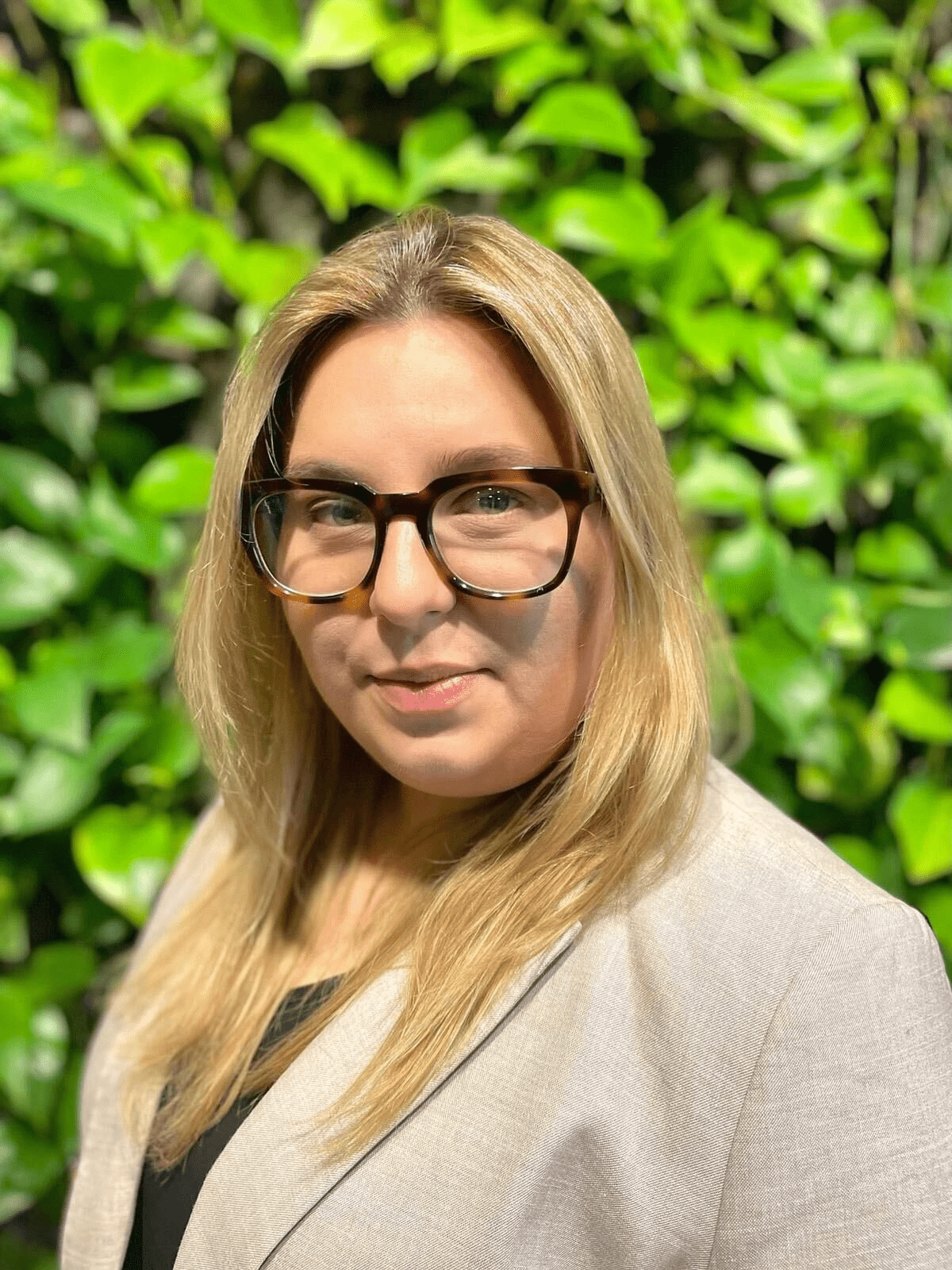 Ewa Grenda
IT Portfolio Manager @ Procter & Gamble Polska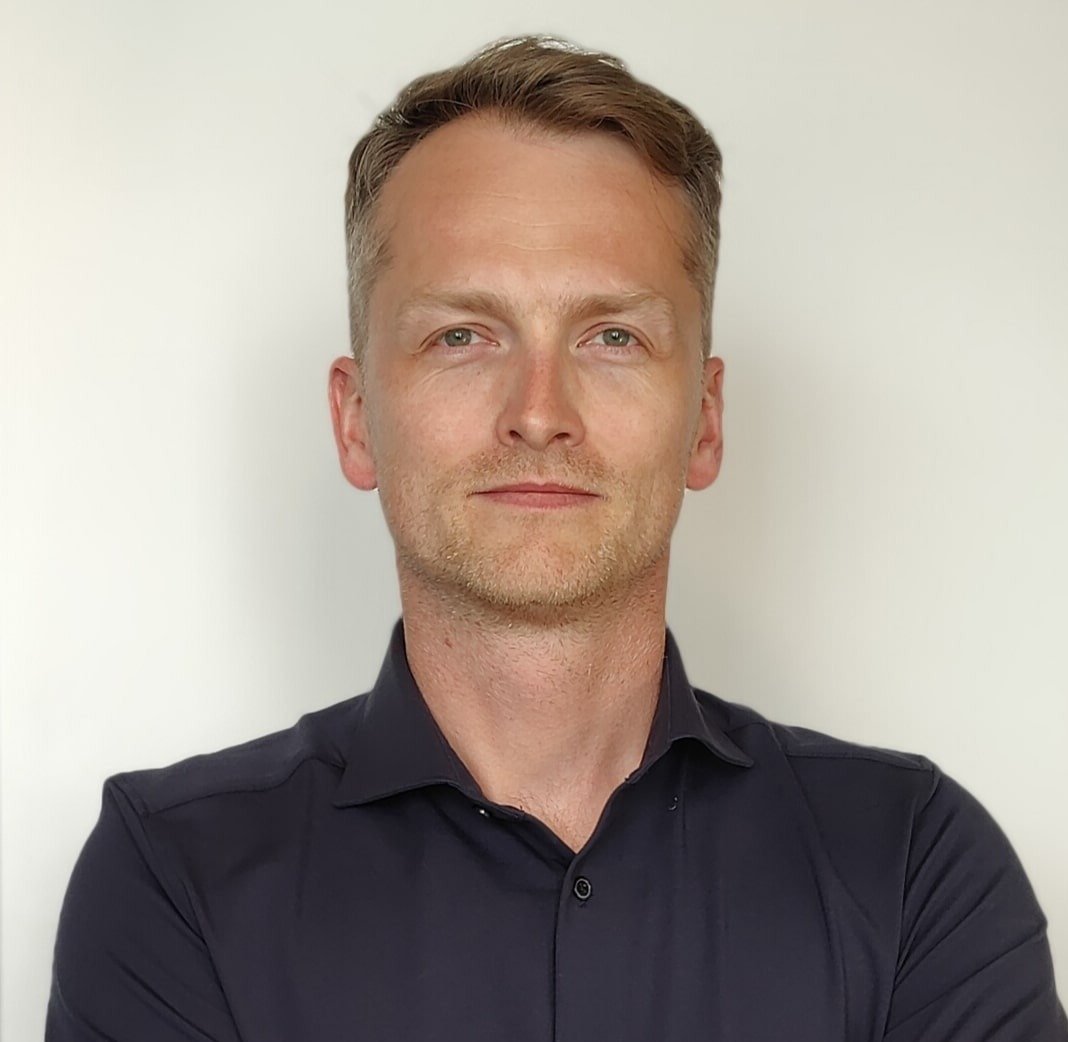 Kamil Orłowski
Senior Engineering Manager @ Ocado Technology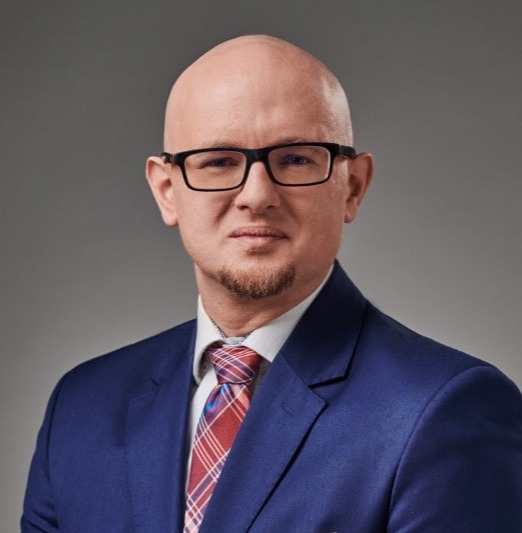 Marek Michajłowicz
Deputy Director for Software Development @ Ośrodek Przetwarzania Informacji - Państwowy Instytut Badawczy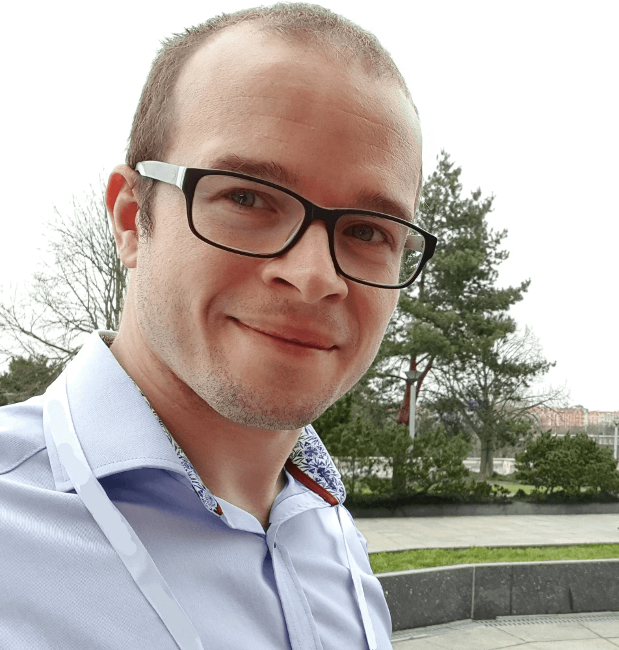 Krzysztof Pajszczyk
Engineering Director @ GSK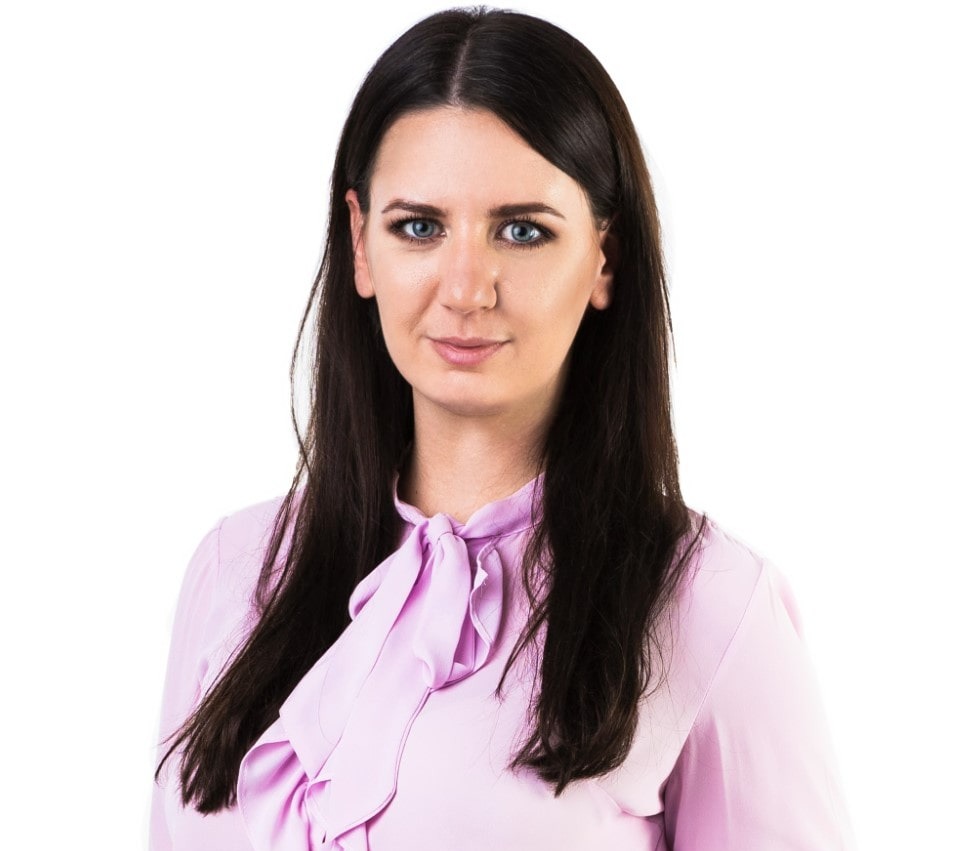 Diana Appelt
Head of Product Development @ Żabka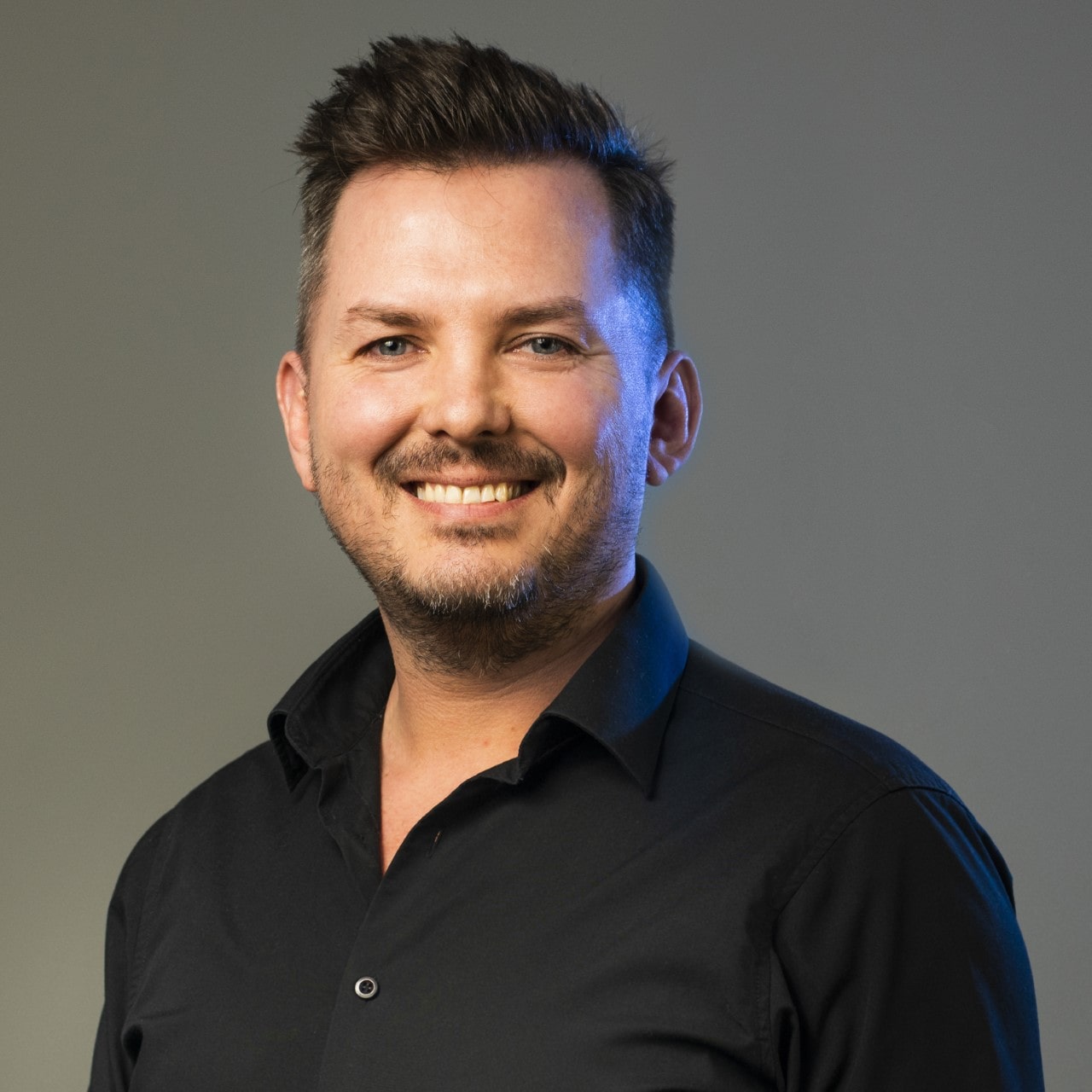 Marcin Karwowski
IT Director @ Glosel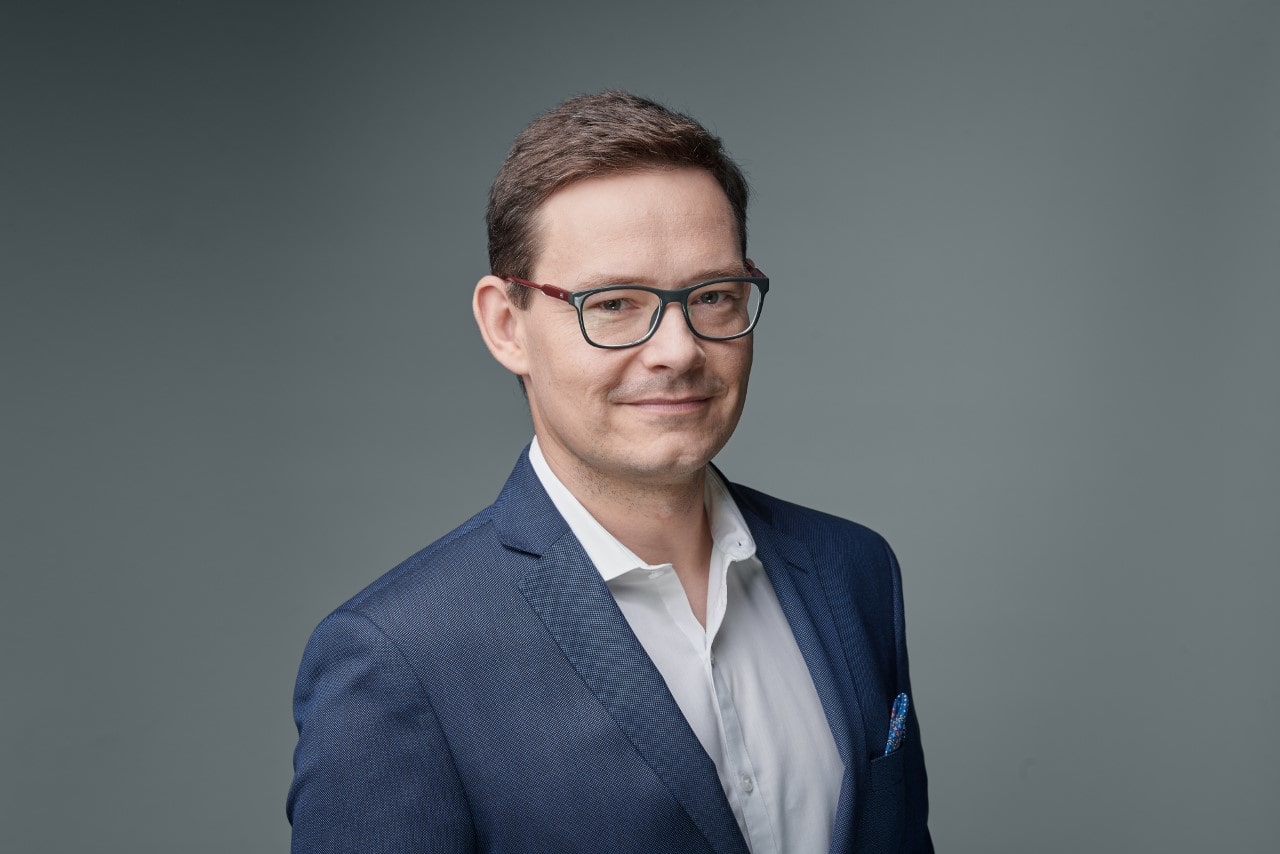 Maciej Chwiłoc
Technology Director / CTO @ Pracuj.pl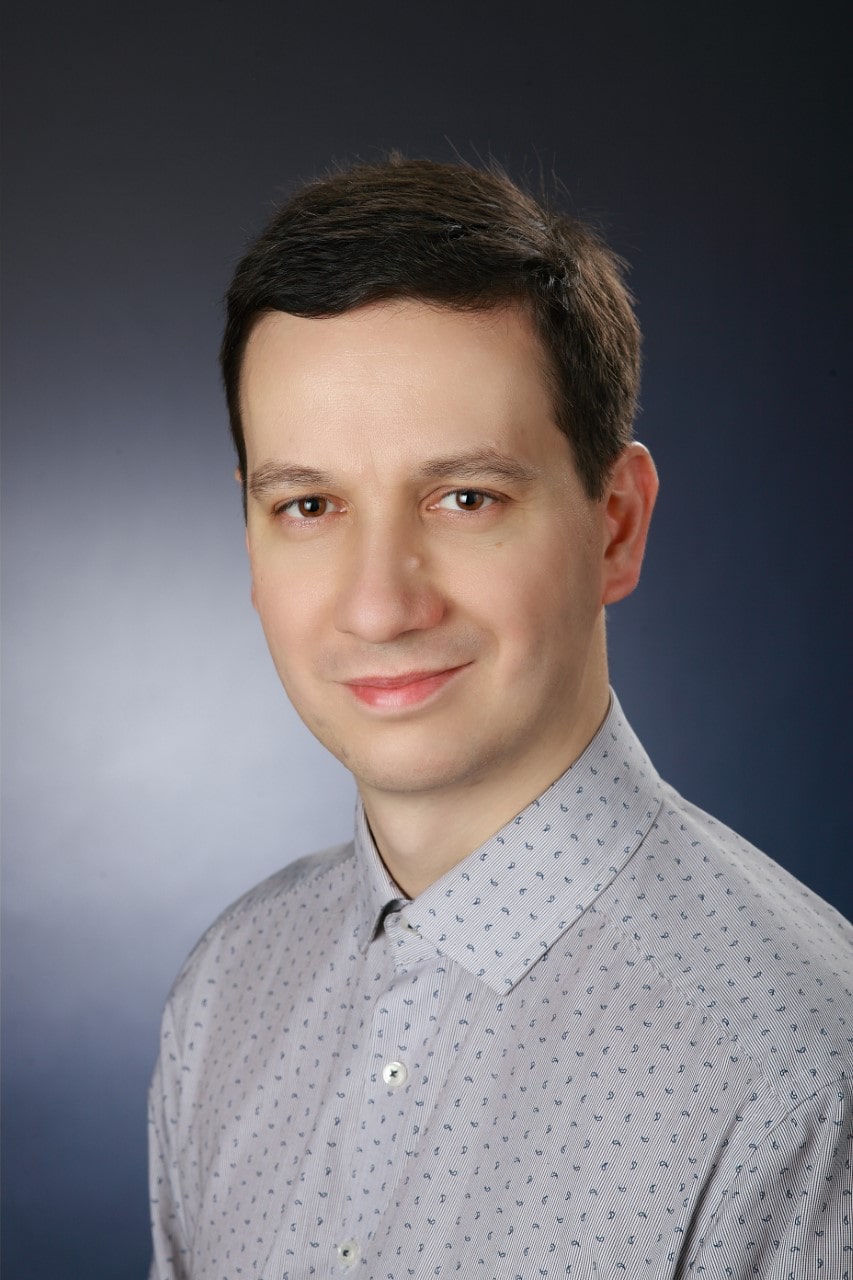 Grzegorz Jakóbik
IT Manager @ Muzeum Narodowe w Krakowie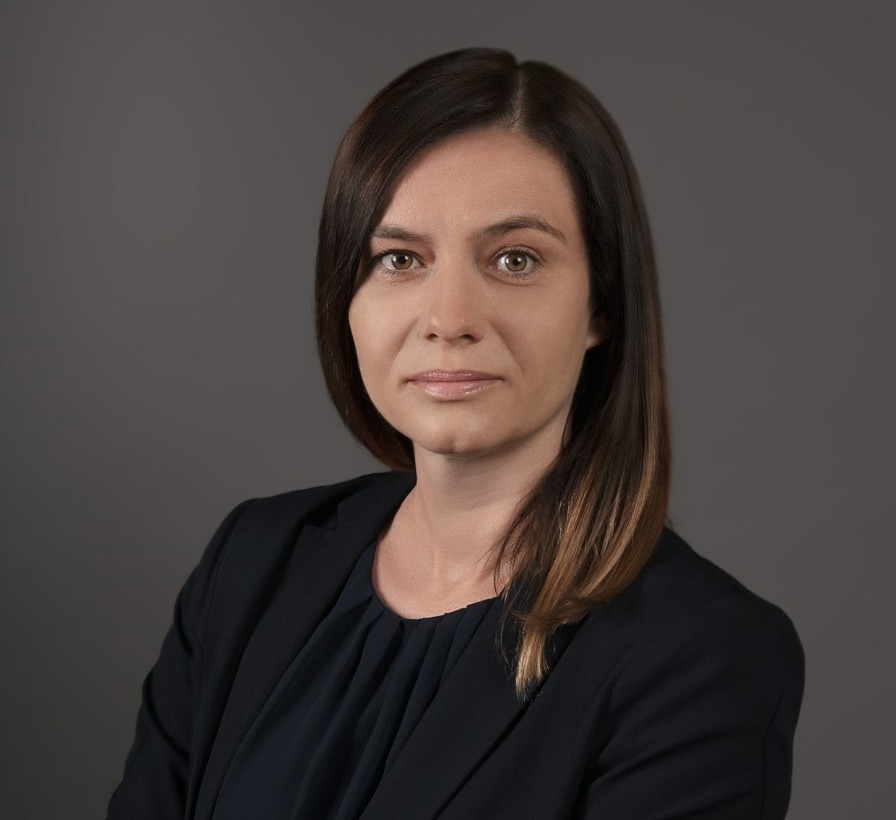 Anna Karolewska
Head of IT PMO and Project Execution @ Gemini Polska Sp. z o.o.
ITMT Awards Pitch Contest
The order of the participants' presentations: 1. Marek Michajłowicz, 2. Maciej Chwiłoc, 3. Kamil Orłowski, 4. Ewa Grenda, 5. Łukasz Niedzwiedzki, 6. Krzysztof Pajszczyk, 7. Anna Karolewska, 8. Grzegorz Jakóbik, 9. Marcin Karwowski, 10. Diana Appelt.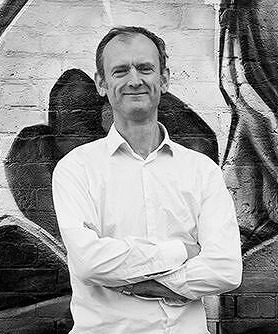 Myles Ogilvie
Leader & Coach @ Sooner Safer Happier
Connecting Strategy to Execution
To survive and thrive in the age of digital is demanding both a mindset and organisation shift - from projects to products, from output to outcomes and OKRs, from milestones to organisational learning, from productivity to 'valuetivity'.[...]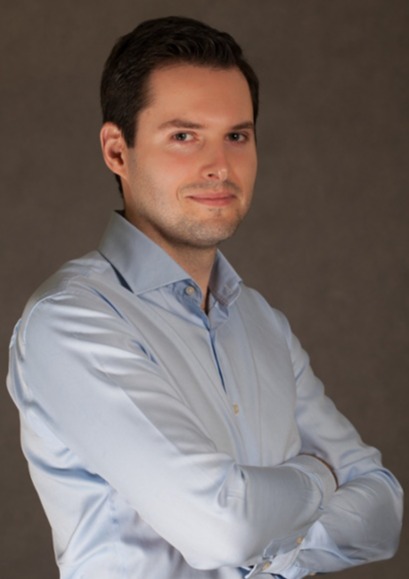 Jacek Kalczyński
High Touch Account Manager @ Logitech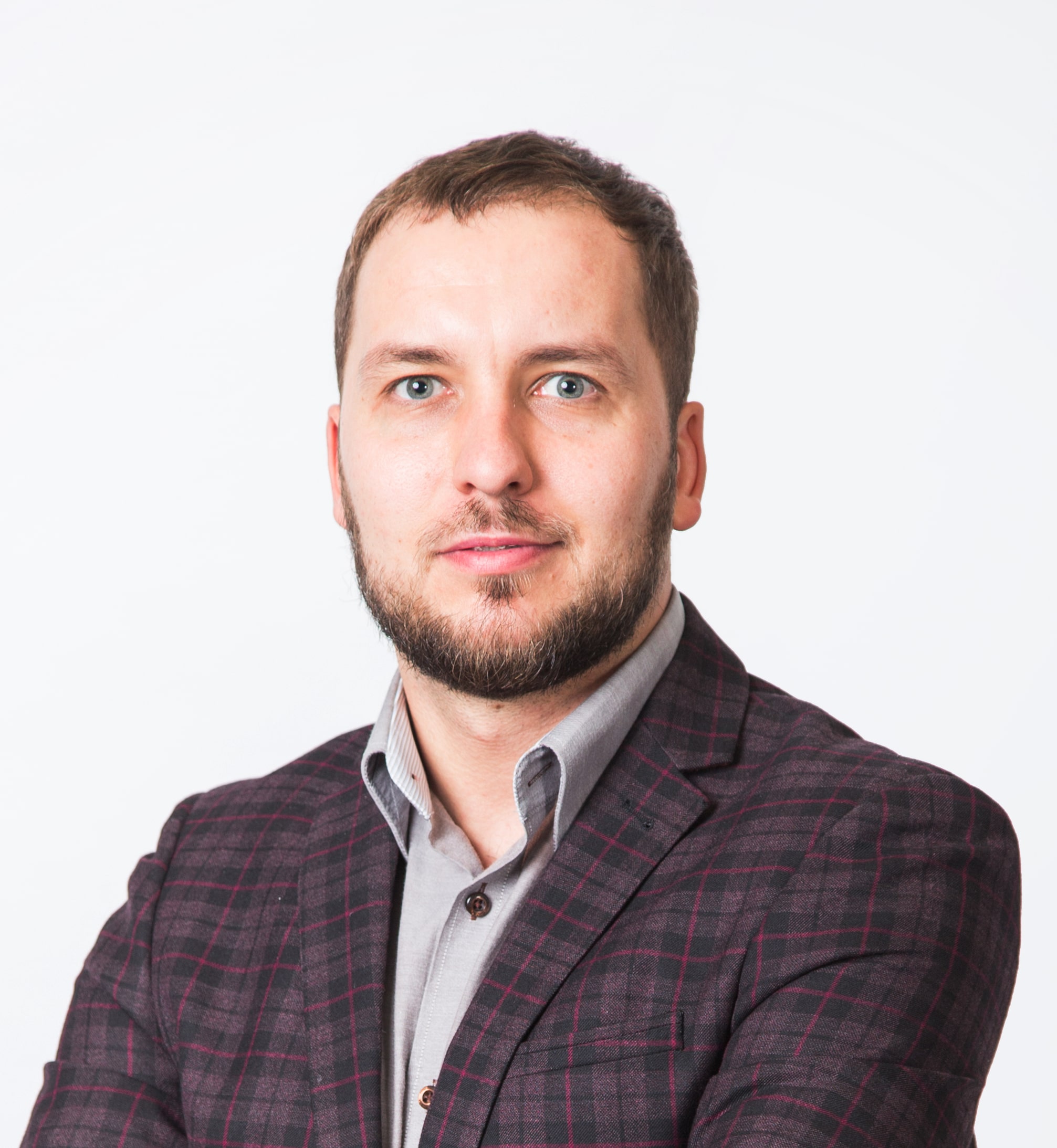 Kamil Siech
B2B High Touch Account Manager @ Logitech
New Logic of Work
Jest absolutnie jasne, że hybrydowa praca stanowi poważną zmianę dla organizacji i siły roboczej. I ma zostać z nami. Lata później spojrzymy na ten okres jako na przełom w sposobie myślenia o pracy - i życiu.
Ale jak firmy reagują na tę rewolucję? Czy Twoja organizacja ma jasną strategię dostosowania się - i osiągnięcia sukcesu - w hybrydowym świecie?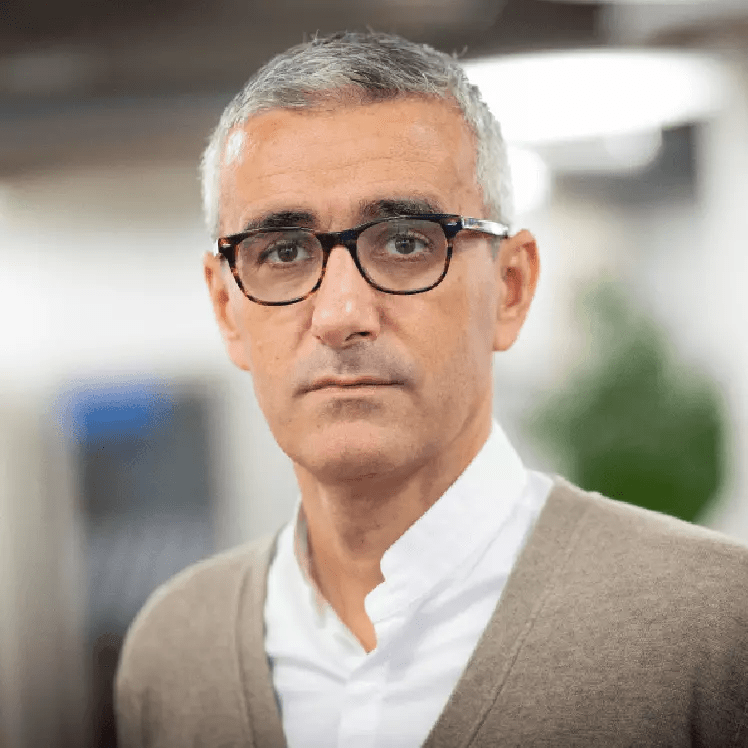 Sylvain Rouri
Chief Sales Officer @ OVHcloud
Impact of Cloud Computing on Businesses and How to Leverage It for Maximum Benefit
Cloud adoption isn't just about the promise of digital transformation and the bright future of your data.
Nowadays, cloud can have an immediate impact on: Your sustainability, Your finance, Your technology leadership.
Let's talk about how!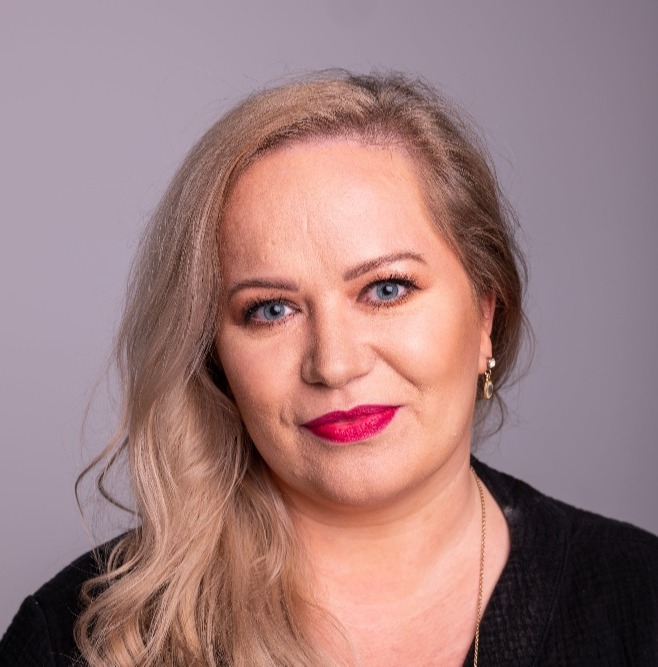 Ela Bonda
Head of DEI & Productivity @ NatWest Group Polska
PL: New Ways of Working – o tym jak nam poszła podróż od sztywnych ram pracy do wolności wyboru (i dlaczego po drodze było kilka wypadków)
W czasie mojego wystąpienia dowiesz się, jak udało się nam przejść jako pionierom z klasycznych trybów pracy do sposobów, które dają możliwości wyboru i dostosowania tego jak i gdzie wykonujemy swoje obowiązki. Opowiem też o tym, gdzie się wywróciliśmy, i co ma z tym wszystkim wspólnego zaufanie i bezpieczeństwo psychologiczne.


EN: New Ways of Working – a journey from fixed frame to freedom of choice
During my presentation, you will learn how we managed to transition from traditional modes of work to approaches that provide choices and flexibility in how and where we perform our duties. I will also discuss the challenges we encountered along the way and the role of trust and psychological safety in all of this.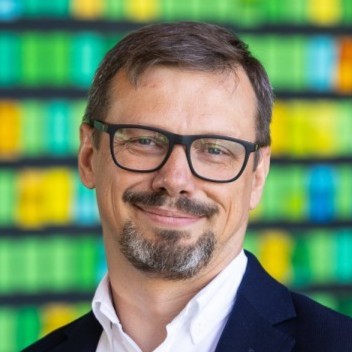 Marcin Mazurek
VP of Technology @ Allegro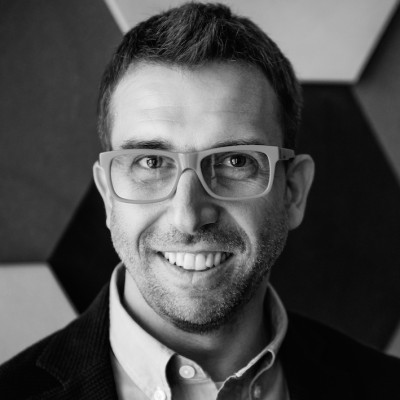 Paweł Leżański
CTO @ Ringier Axel Springer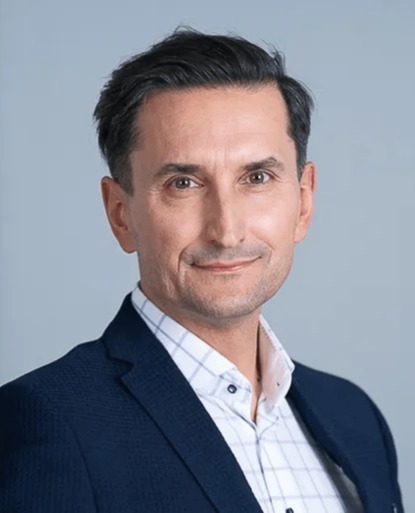 Jaromir Pelczarski
CIO @ Alior Bank SA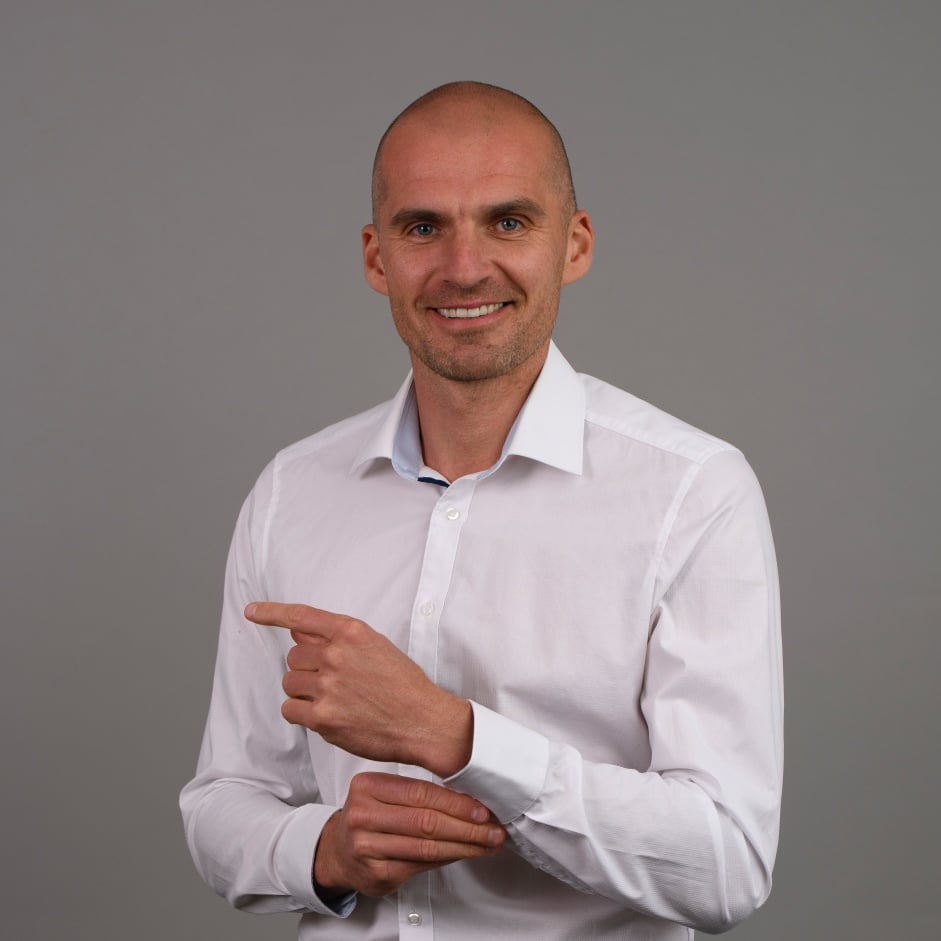 Krzysztof Kozakiewicz
CEO @ Let's Manage IT
PL: IT Leaders w ringu: Nawigowanie dzisiejszymi wyzwaniami i rozwiązaniami jutra
Przyłącz się do wyjątkowej i pouczającej sesji z udziałem trzech doświadczonych i szanowanych liderów IT, którzy podzielą się swoimi spostrzeżeniami na temat obecnych wyzwań, przed którymi stają CIO i CTO w dużych organizacjach. Nasi goście omówią nowe trendy, zastanowią się nad przyszłością oraz zaproponują jak przygotować się na nadchodzące wyzwania.[…]


EN: IT Leaders in the Ring: Navigating Today's Challenges and Tomorrow's Solutions
Join us for a unique and insightful session with three experienced and respected IT leaders who will share their perspectives on the current challenges facing CIOs and CTOs in large organizations. Our guests will discuss emerging trends, what the future holds, and how to prepare for the challenges ahead.[…]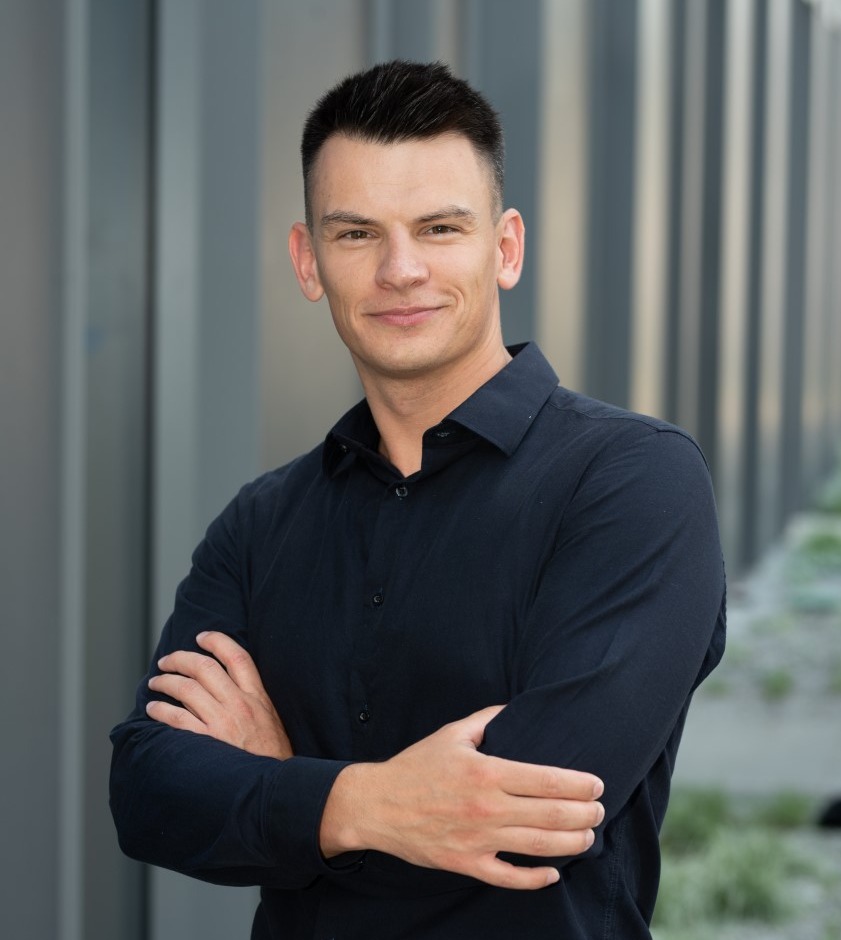 Łukasz Wierciński
Data Engineering Lead @ Roche
Data & Analytics - Budowanie kompetencji przyszłości
W miarę jak organizacje coraz bardziej polegają na danych do podejmowania decyzji biznesowych, rola liderów odpowiedzialnych za ich analitykę staje się bardziej krytyczna niż kiedykolwiek wcześniej. W prezentacji omówimy kluczowe strategie i taktyki stosowane do budowania nowych kompetencji i umiejętności dla organizacji Data & Analytics.[...]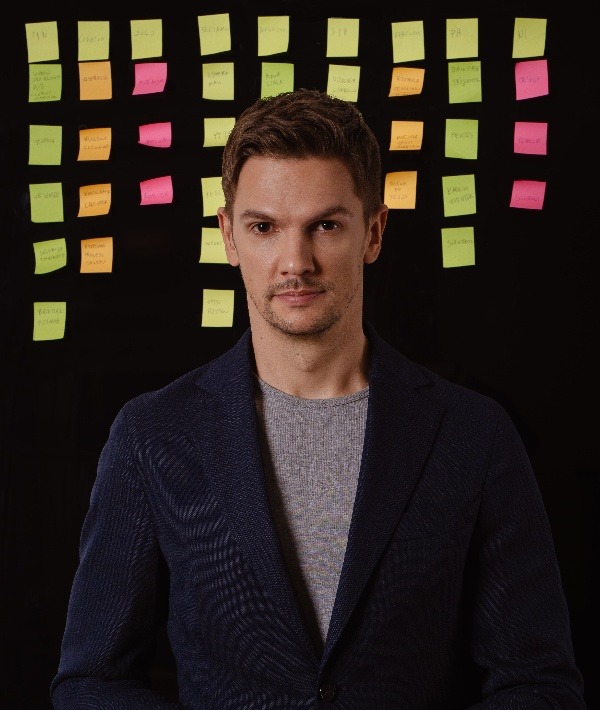 Kamil Kozieł
Awarded Keynote Speaker | Experienced trainer & consultant
PL: Jak decyduje Twój klient?
EN: How does your client make decisions?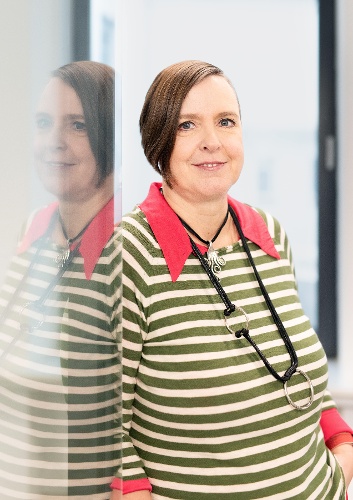 Sabine Wojcieszak
Enthusiastic Agile & DevOps Enabler @ getNext IT
Managers under scrutiny: 5 ways to kill your team's productivity unintentionally
Productivity is one of the magic words in today ́s business. Hence being more productive does neither mean working more nor harder; it is about working smarter! Therefore, we need to use our limited time and energy for the right things to do.[...]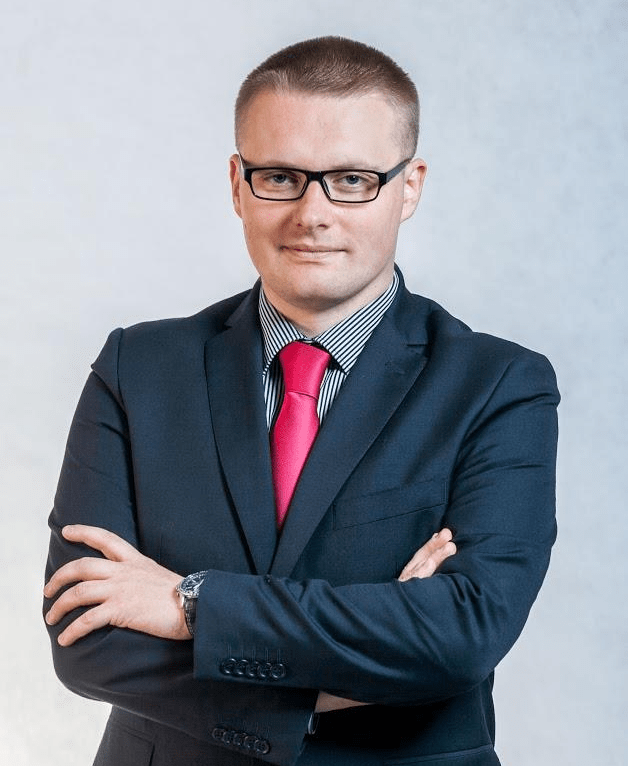 Łukasz Niedzwiedzki
DevOps & Cloud Associate Practice Director EU & LATAM @ SoftServe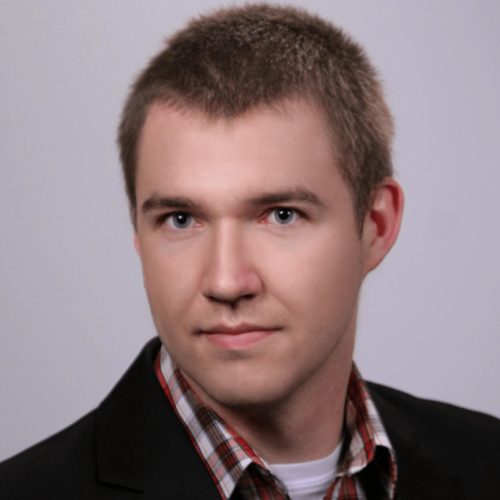 Szymon Ziółkowski
Associate Cloud Architect @ SoftServe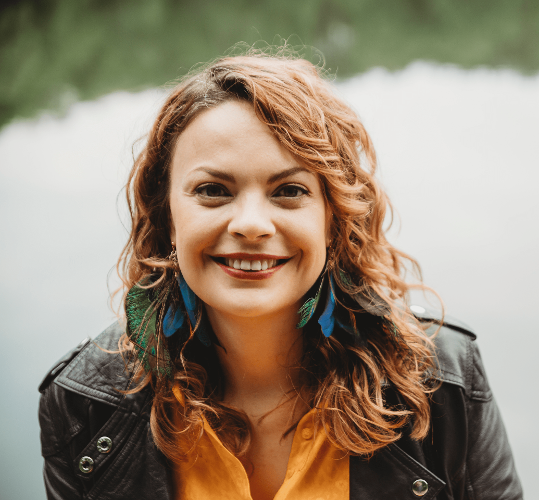 Karolina Kłosowska
Senior Talent Success Leader @ SoftServe
The Power of DevOps Practice: where Business, Technology, and People Unite!
Od zera do bohatera: Jak stworzyć skalowalne Centrum Kompetencyjne DevOps dzięki współpracy biznesu, technologii i czynnika ludzkiego. Zapraszamy na wystąpienie, gdzie podzielimy się naszą podróżą od momentu stworzenia wizji zespołu DevOps Practice do osiągnięcia skutecznej skalowalności w wielu krajach.[...]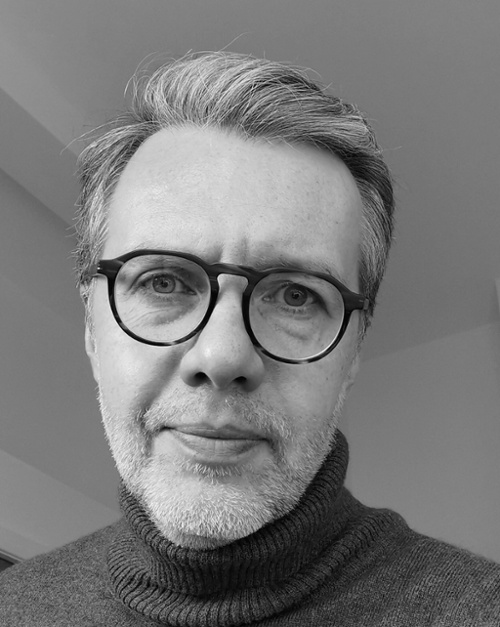 Roman Zhuravlev
ITIL 4 Development Manager and Lead Architect @ PeopleCert
Do Agile vs. Be Agile
Radical change is taking place in organizations and businesses. To be competitive and actively respond to change, the topic of agility is high on the agenda of many organizations. One has the impression of living through one crisis after another - a pandemic, extreme heat waves and droughts due to climate change, inflation, war and an energy crisis.[...]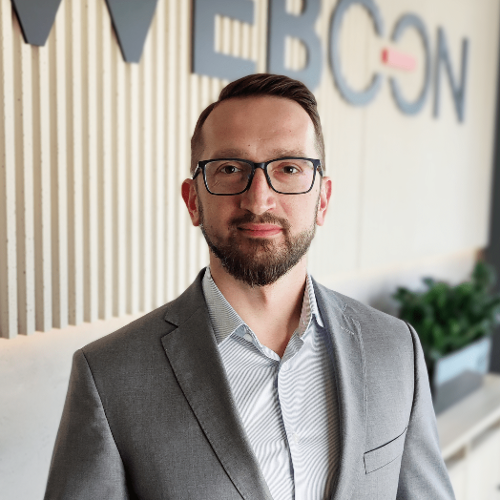 Łukasz Semeniuk
Commercial Director @ WEBCON
Strategia ziemi obiecanej – ja nie mam zasobów, Ty nie masz programistów, razem zbudujemy Fabrykę Aplikacji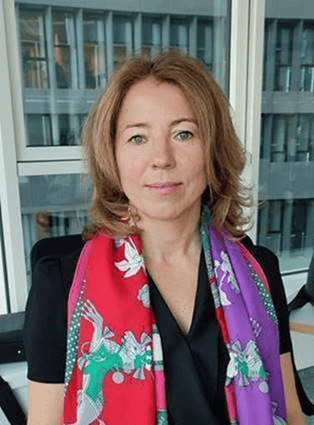 Aneta Kolankowska
CIO @ B-INFINIT Tech Hub by BNP Paribas CIB
Disrupting Finance: How to build the technology hub that challenges the status quo?
This presentation will provide insights into the key principles and strategies for building an IT hub in the financial sector. The discussion will begin by exploring the process of identifying the need for a new IT hub and the challenges that arise in its creation, including technology and logistics, leadership, and cultural obstacles.[...]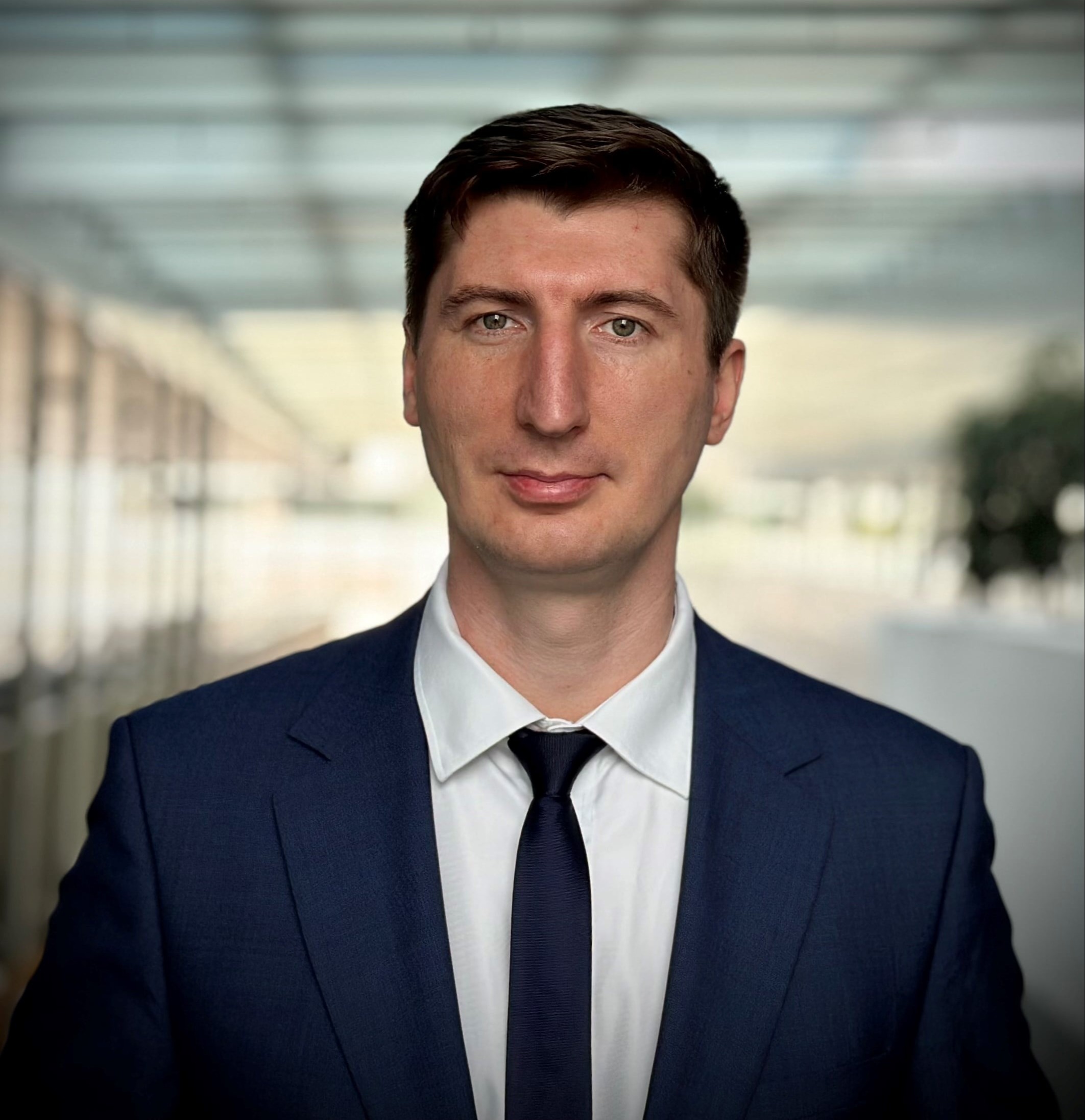 Jarosław Sobólski
IT Area Lead @ ING Bank Śląski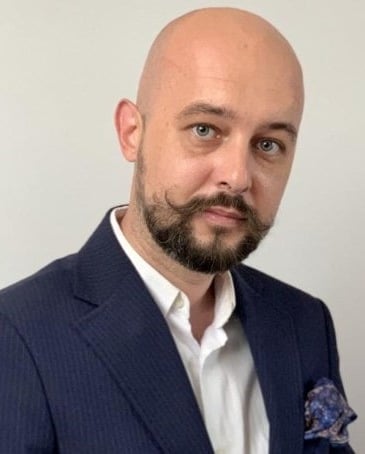 Dawid Duda
IT Area Lead I - Ops @ ING Bank Śląski
ING Bank Redefining the IT Workplace
W dobie szybko zmieniającego się świata, zmianie ulegają też sposoby wykonywania pracy oraz jej środowisko. Dynamika i tempo procesu transformacji cyfrowej są szybkie jak nigdy dotąd. Cenimy sobie wolność i wygodę. Jesteśmy coraz bardziej mobilni, chcemy pracować z dowolnego miejsca i dowolnego urządzenia. A to wszystko przy zachowaniu dużego poziomu bezpieczeństwa i skalowalności.[...]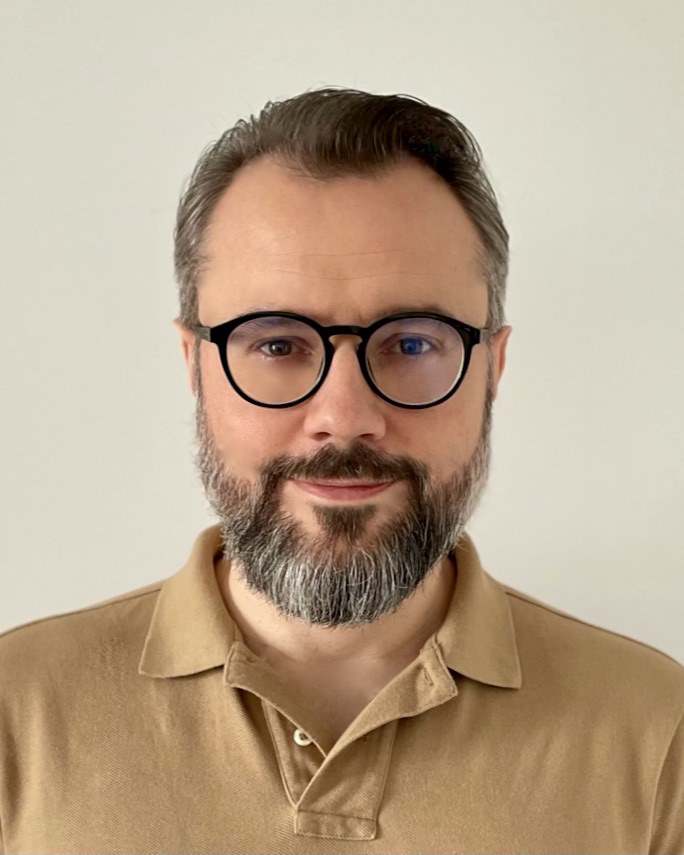 Sebastian Sztajnert
CTO @ mElements S.A.
Servant technology - technologia wspierająca rozwój biznesu
Technologia ma być narzędziem do rozwoju firmy, a nie celem samym w sobie. Niestety managerowie IT często stawiani są między młotem a kowadłem w sporze o wyższość jakości technologicznej nad prędkością dostarczania. Pojawia się silne oczekiwanie do zajęcia stanowiska po jednej ze stron. Ciężko uniknąć tych sytuacji, ale można nimi zarządzić i wypracować sensowny kompromis.[...]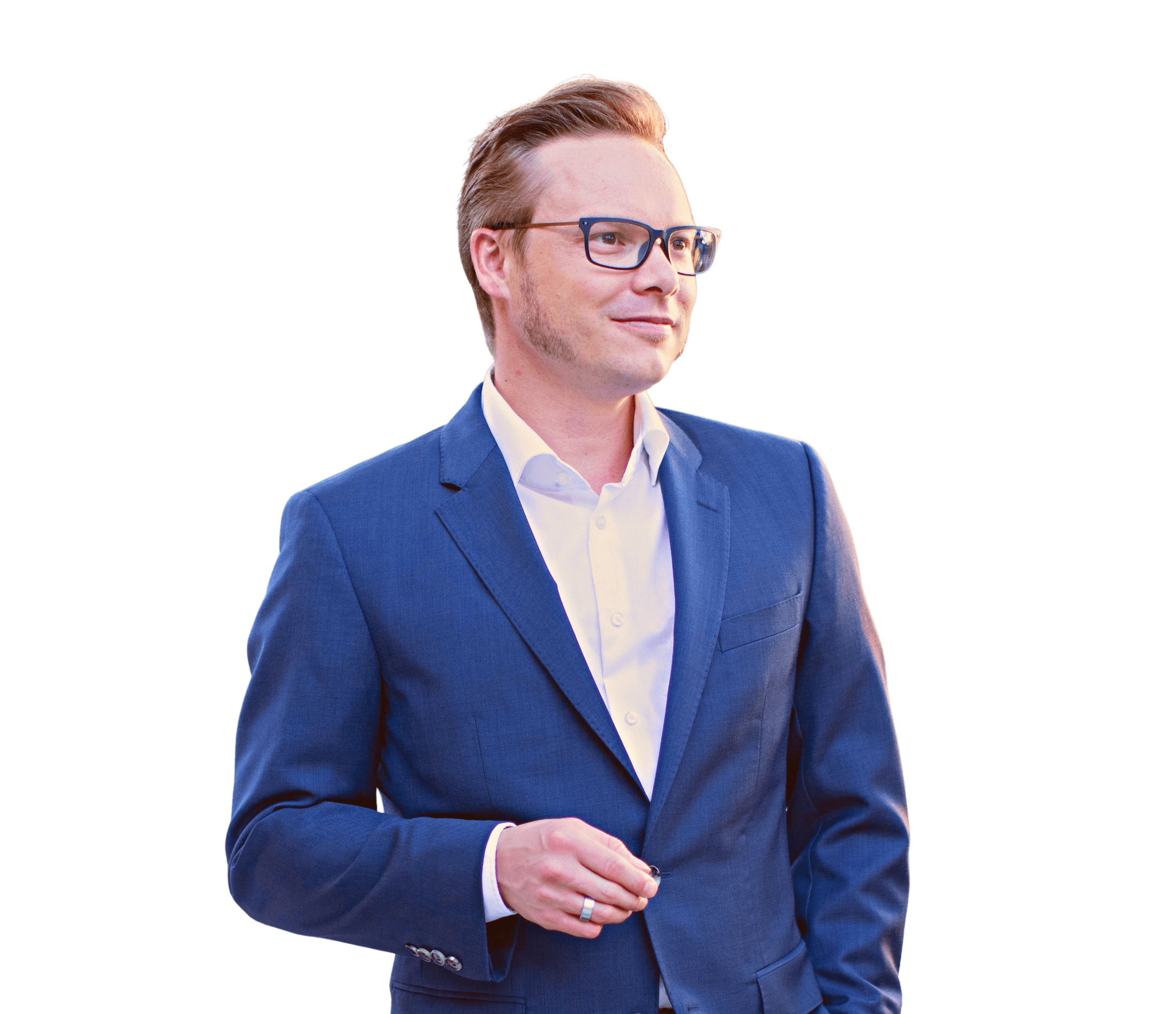 Malte Kumlehn
SAFe® Fellow, Project & Teams
How to start your Lean Portfolio Management Transformation?
We are excited to share a Lean Portfolio Management transformation from the field and showcase how combining SAFe - a proven approach to achieving alignment, agility, and responsiveness - and Theory U - a proven method leveraged by Google, Alibaba, Accenture, and PwC to co-create solutions grounded in the needs of all stakeholders. Leveraging SAFe and Theory U results in greater engagement and productivity from strategy to execution.[...]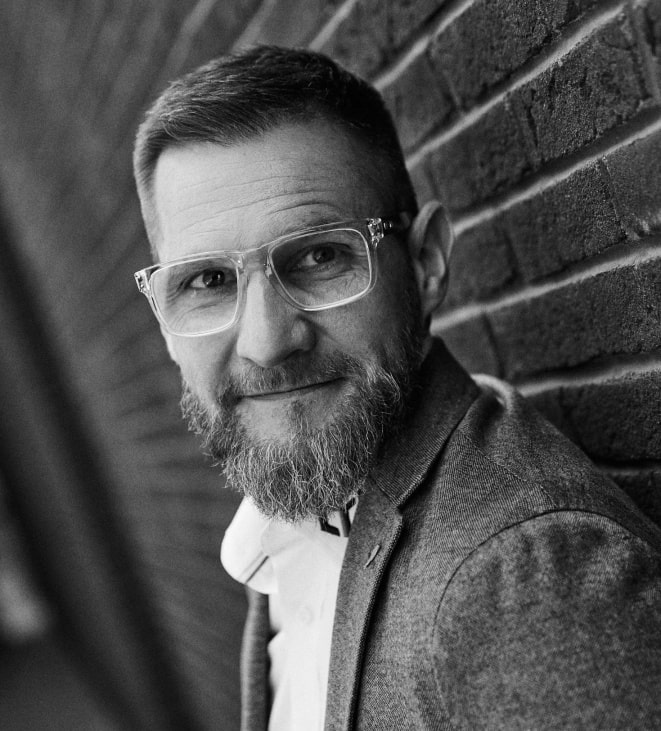 Wojciech Wereszko
Creator and owner of True Leader Wojciech Wereszko, former officer of the GROM and Formoza Military Unit
PL: Przywództwo w świecie technologii - mityczny Święty Graal czy konieczność?
Co stanowi punkt wyjściowy w kontekście przywództwa w świecie technologii oraz pracy w środowisku rozproszonym? Jak przywództwo transformacyjne i transakcyjne wspiera zespoły technologiczne i czego one oczekują od liderów? Jak ocena strategicznych kompetencji lidera wpływa na rozwój wewnętrzny organizacji oraz kulturę otwartości i doceniania?[...]


EN: Leadership in the World of Technology - Mythical Holy Grail or Necessity?
What serves as a starting point in the context of leadership in the world of technology and working in a distributed environment? How does transformational and transactional leadership support technology teams and what do they expect from leaders? How does the assessment of a leader's strategic competencies impact internal organizational development, openness, and appreciation culture?[…]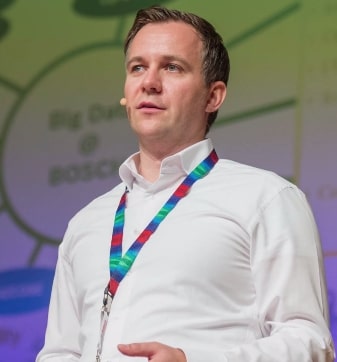 Nicolas Rüger
Director Software Development Germany, Vietnam, China, Cross Functions @ Bosch
The mysteries of scaling global IT organizations effectively
Are there any secret elements for the quick development from small IT teams to large global IT organizations? Maybe some - so let's talk about success factors along the key areas: technology, people, culture and business.[...]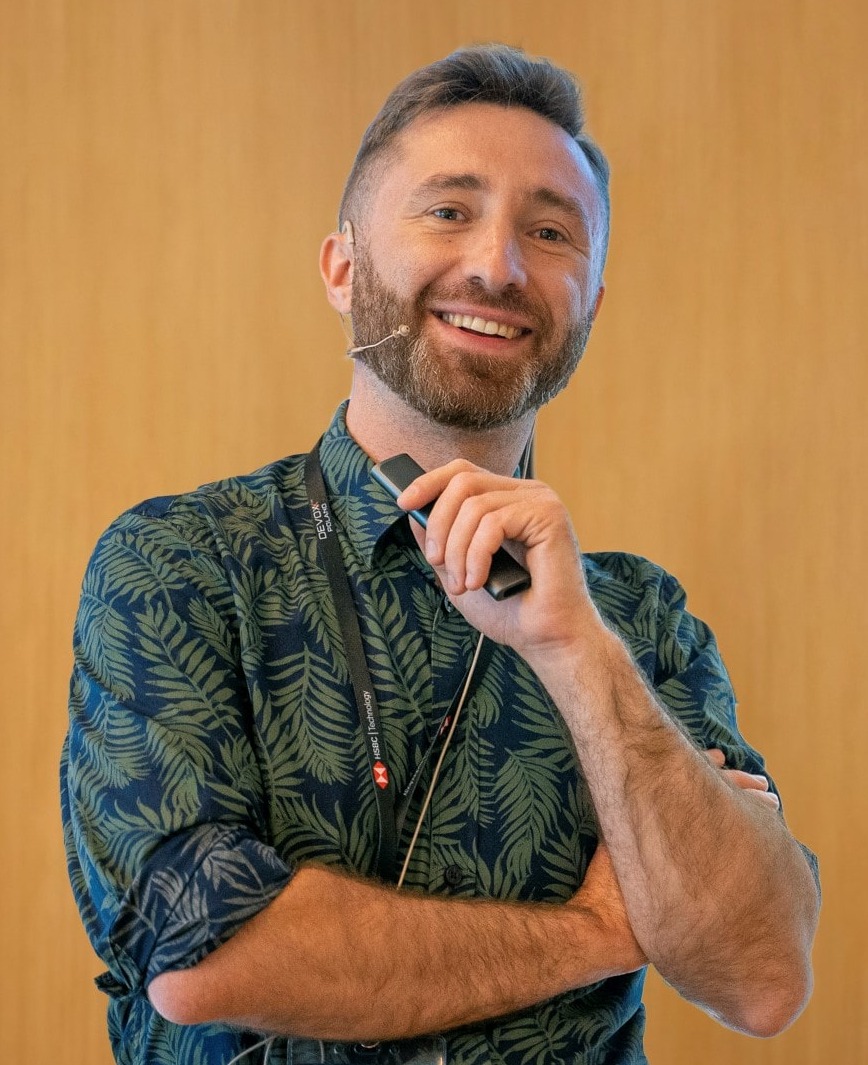 Tomasz Manugiewicz
General Manager @ Grand Parade, Speaker, Trainer Coach
TDD - Trust Driven Development. How to break the siloes between Dev and Ops teams and shorten Lead Time for your Change
We all know that Software Development Lifecycle can be a complicated process. We are usually good at identifying bottlenecks and we have tools like Value Stream Mapping to visualize them. We are often able to remove some of the berries by adjusting the process itself.[...]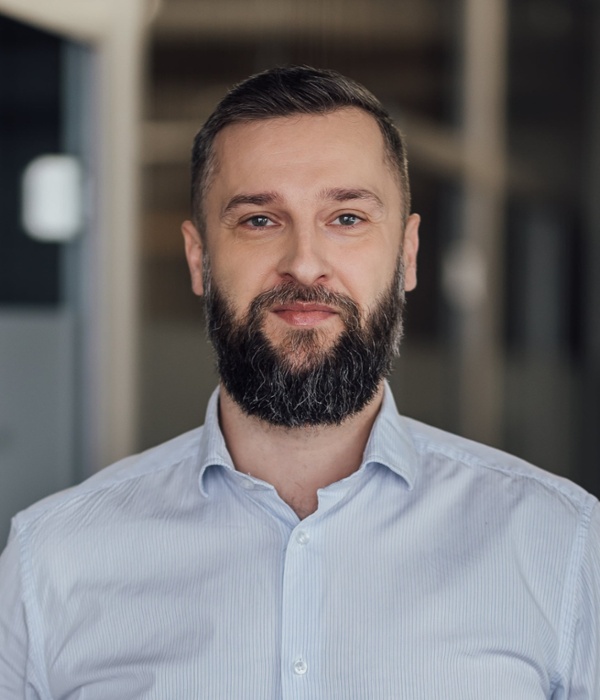 Radosław Majer
Key Account Manager @ WEBCON
Strategia spalonej ziemi – jak zarządzać Citizen Developerami żeby nie został arkusz na arkuszu
W dobie dynamicznie rozwijającej się technologii, CIO stoi przed niezliczonymi wyzwaniami. Jak sprostać oczekiwaniom biznesu, jednocześnie utrzymując odpowiednie tempo rozwoju technologicznego? Jak uniknąć przeciążenia stack'u technologicznego, który często przypomina gąszcz niekompatybilnych i redundantnych systemów?[...]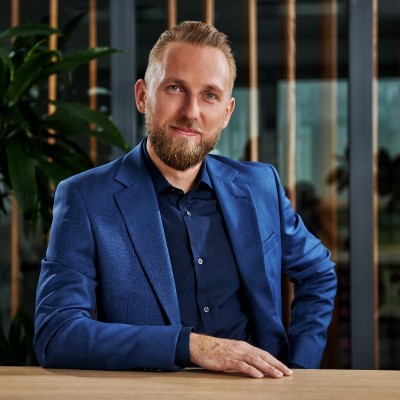 Mariusz Sosna
Management Team Member @ ING Hubs Poland
Zwycięskie strategie – czego możemy nauczyć się od najlepszych trenerów piłkarskich
Czy w pracy managera możemy inspirować się historiami prosto z największych stadionów piłkarskich? A jeżeli tak to czego możemy się nauczyć od najlepszych trenerów i jak przekuć tę wiedzę w praktyczne wskazówki?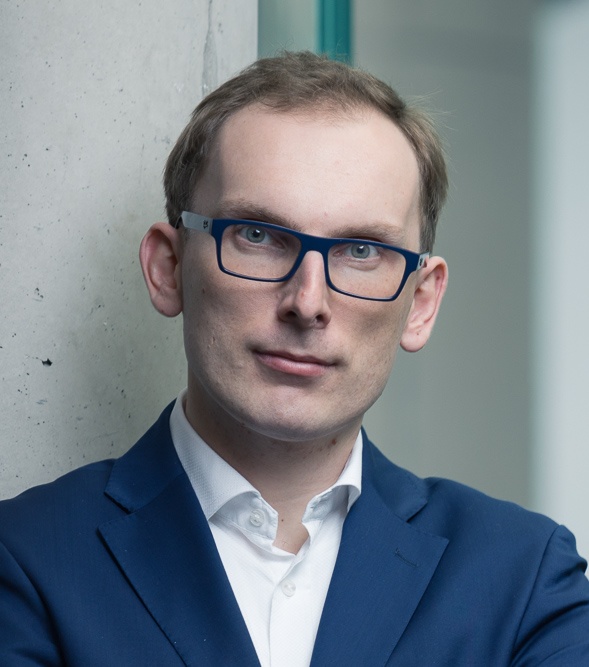 Jakub Ubych
Vice-chairman @ Gdynia City Council | Coordinator @ Cyfrowa Gdynia
Smart Cities – odkryj miasto na nowo
Jaka jest przyszłość inteligentnych miast? Jakie wyzwania stoją przed koncepcją Smart City w najbliższym czasie? W jaki sposób inteligentne miasta poprawiają komfort naszego życia? Nowe aspekty związane z adaptacją miast do rosnącej liczby mieszkańców, wymagają strategicznych decyzji opartych na innowacyjnych rozwiązaniach. Przekonajmy się, co niesie za sobą ta nowa koncepcja urbanistyczna!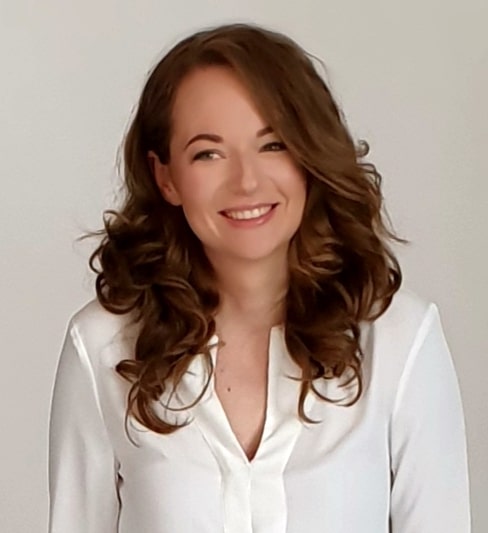 Joanna Bigaj
Senior AI Product Manager @ Allegro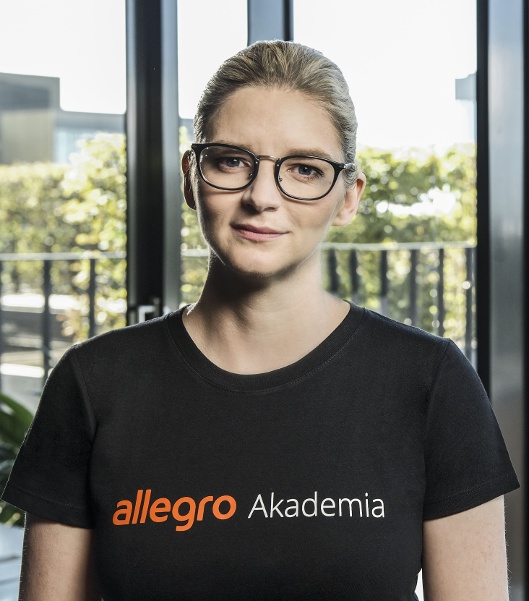 Daria Bogusz
Product Team Manager for AI solutions @ Allegro
Navigating the AI journey: staying sane & successful
Implementing AI in the organization seems overwhelming and complex, but the impact is undeniable. We will dive into the challenges of implementing AI on a use cases from Allegro.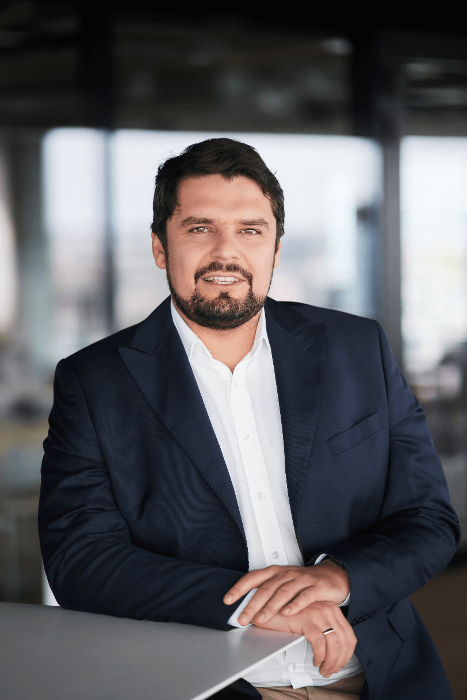 Maciej Paszta
Executive Delivery Manager @ GFT
Od 0 do 120 000 maszyn w 1 rok, czyli historia migracji wielkoskalowego silnika obliczeń na chmurę
Chodzisz z głową w chmurach? My migrujemy do chmury z głową! Współczesne banki szukają rozwiązań, które pozwolą im efektywnie wyceniać wartość transakcji oraz ryzyko z nimi związane. Wyzwaniem jest skala, w której instytucje finansowe operują.[...]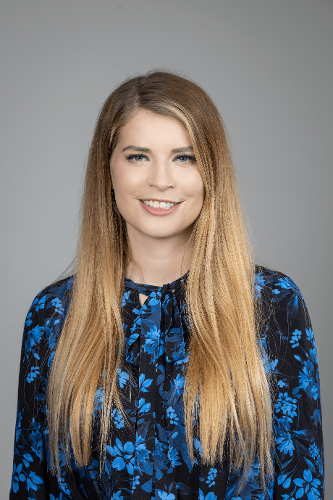 Paulina Święcicka
Global Data Engineering Head @ Roche
PL: The future of work is here: jak odnieść sukces z globalnie rozproszonymi zespołami
Podczas tej prezentacji dowiesz się więcej o wyzwaniach, ale także o transformacyjnej mocy globalnie rozproszonych zespołów. Odkryj rozwijający się krajobraz pracy zdalnej oraz cenne spostrzeżenia dotyczące strategii, narzędzi i podejść współpracy niezbędnych do nie tylko przetrwania, ale także osiągnięcia sukcesu w cyfrowo połączonych zespołach rozlokowanych geograficznie.[…]


EN: The future of work is here: how to thrive with globally distributed teams
During this presentation you will hear more about challenges but also a transformative power of globally distributed teams. Explore the evolving landscape of remote collaboration and valuable insights into the strategies, tools and collaborative approaches necessary to not only survive but thrive in a digitally connected, geographically dispersed teams.[...]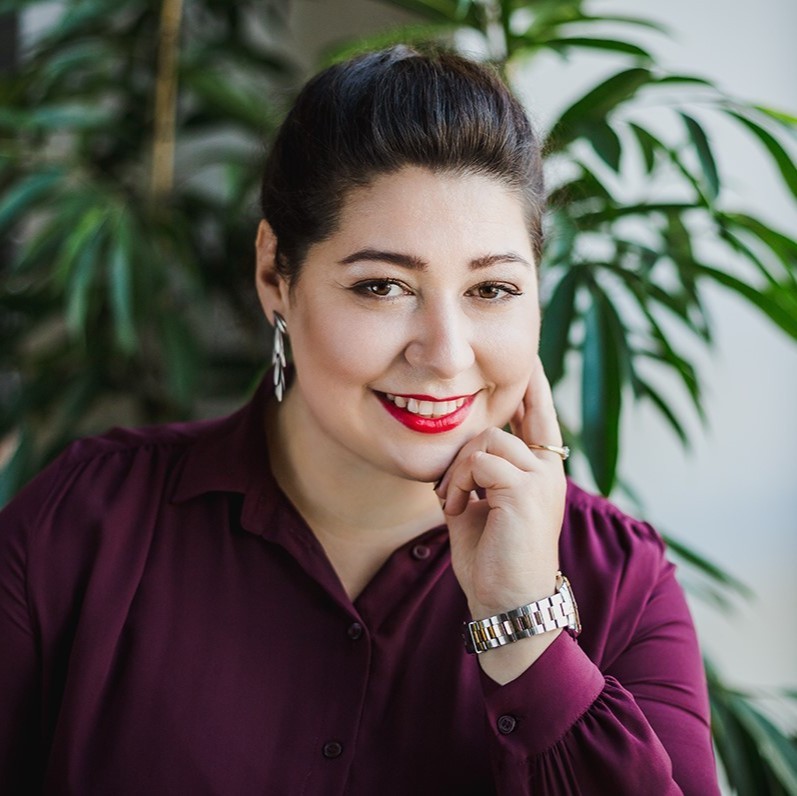 Anna Sroka
SAP Service Delivery Manager @ Natek
Is a digital transformation only about technology? How to address organizational culture adoption gap
In the constantly changing reality, organizations carry out digital transformations assuming their success. Focusing on the technological aspect of digital transformation, we often forget how important organizational change is in this process.
Imagine this scenario: you are transforming an IT organization by introducing IT Service Management, while implementing a rollout of a key ERP system and changing the structure of the organization.[...]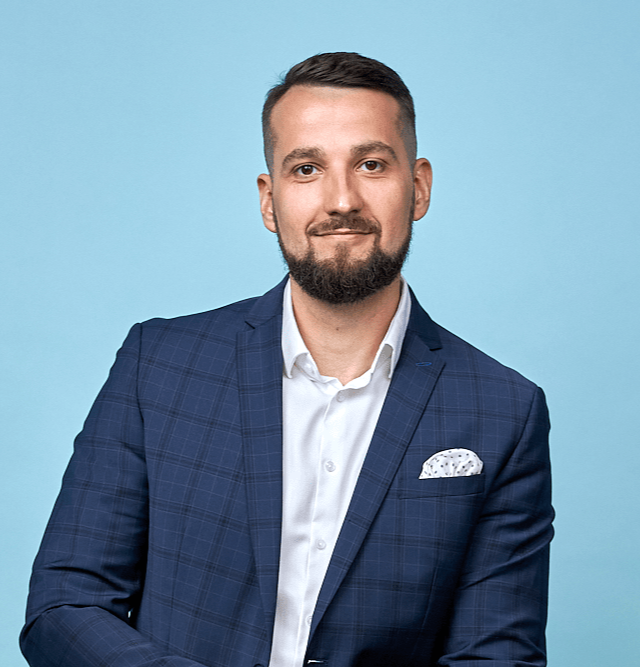 Jakub Gromek
Enterprise Account Executive @ ServiceNow
EX po Polsku - Rola Managera w budowaniu dobrych doświadczeń zespołów i jego członków
Czym jest Employee Experience i jak IT może wpływać na podnoszenie zadowolenia zespołów w firmie? Proces digitalizacji IT oraz biznesu postępuje, a co z Twoim zespołem? Czy możesz powiedzieć, że pracujecie efektywnie? W każdej organizacji ilość narzędzi wykorzystywanych przez pracowników rośnie lawinowo, automatyzacja i AI puka do drzwi, a presja wysokiej produktywności nie daje spać w nocy.[...]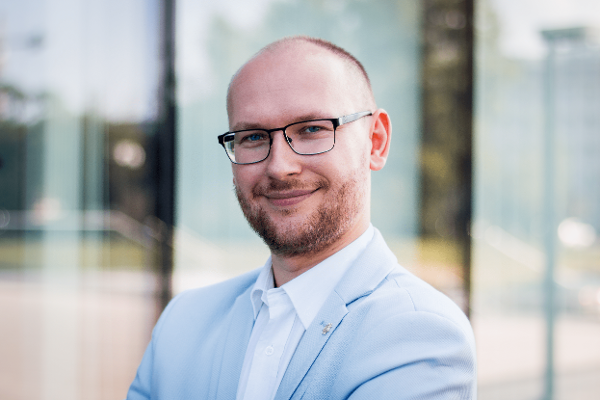 Tomasz Palak
Legal adviser, speaker, blogger
PL: AJ AI, czyli jak się nie potknąć prawnie używając AI
Sztuczna inteligencja przestała być ciekawostką, stała się wręcz modą. A z pewnością aspektem coraz częściej pojawiającym się w naszej codzienności. Jednocześnie w aspekcie prawnym wciąż wzbudza wątpliwości. Słyszymy chociażby o pozwach wytaczanych autorom, którzy w procesie twórczym korzystali nie tylko ze swoich zasobów, ale również narzędzi AI. Wątpliwości budzi również zakres pobierania przez nią danych osobowych, czy samego dzielenia się z nią tajemnicami przedsiębiorstwa. Kto ma rację? Użytkownik czy AI?


EN: How to Avoid Legal Pitfalls When Using AI
Artificial intelligence has stopped being a curiosity and has become a trend. It is certainly becoming increasingly present in our everyday lives. At the same time, from a legal perspective, it still raises doubts. We hear, for example, about lawsuits filed by authors who used AI tools not only with their own resources but also with AI. Doubts also arise regarding the scope of personal data collected by AI and sharing company secrets with it. Who is right? The user or AI?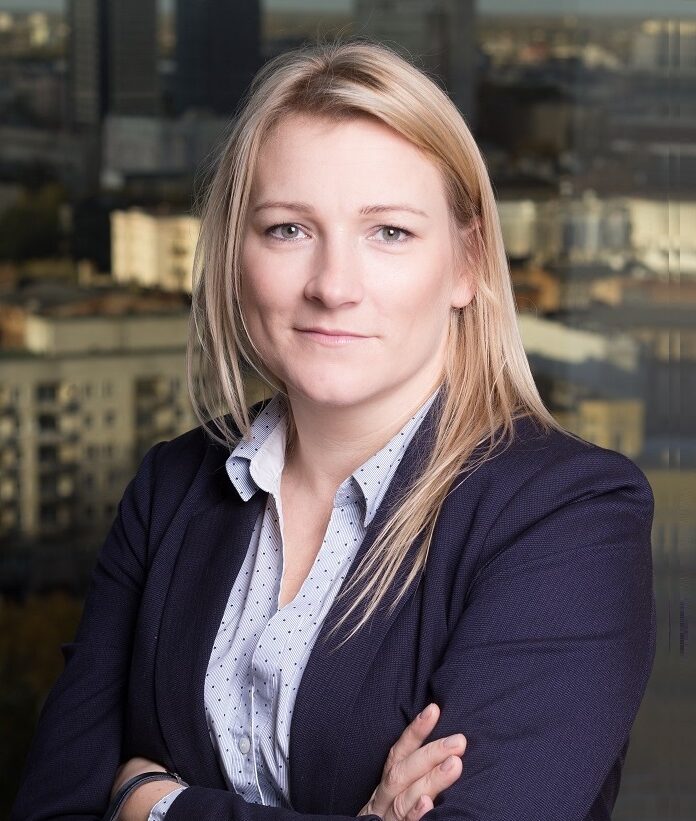 Eliza Stasińska
IT director & CTO@SSC @ mBank Polska
PL: Od Modnego Followera do Dojrzałego Managera: Budowanie autorytetu managera IT
Każdy manager IT choć raz usłyszał "zrób mi xxx, bo słyszałem, że to ostatnio na topie". Jak we własnym rozwoju zbudować autorytet partnera IT, który potrafi dobrać technologie do potrzeb biznesowych, a nie tylko ulegać modzie na medialne rozwiązania? [...]


EN: From Trendy Follower to Mature Manager: Building the Authority of an IT Manager
Every IT manager has heard at least once, "Do xxx for me because I heard it's the latest trend." How can we build the authority of an IT partner who can align technologies with business needs and not just succumb to the fad of media-driven solutions?[…]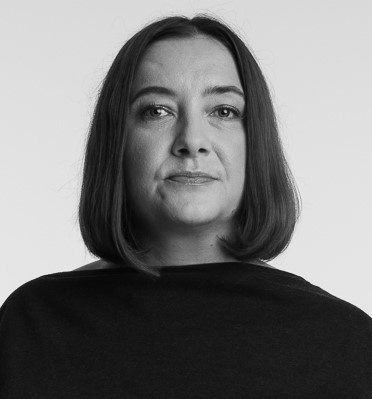 Małgorzata Wypych
President @ the Mental Health Center, Psychologist
PL: A może "ciche odchodzenie" to oznaka zdrowienia?
Przewlekły stres włącza "survival mode". Dbam o siebie bardziej niż o innych, minimalizuję oczekiwania, zamrażam się emocjonalnie.[…]


EN: Maybe 'quiet quitting' is a sign of healing?
Chronic stress activates the 'survival mode.' I take care of myself more than others, minimize expectations, and emotionally shut down.[…]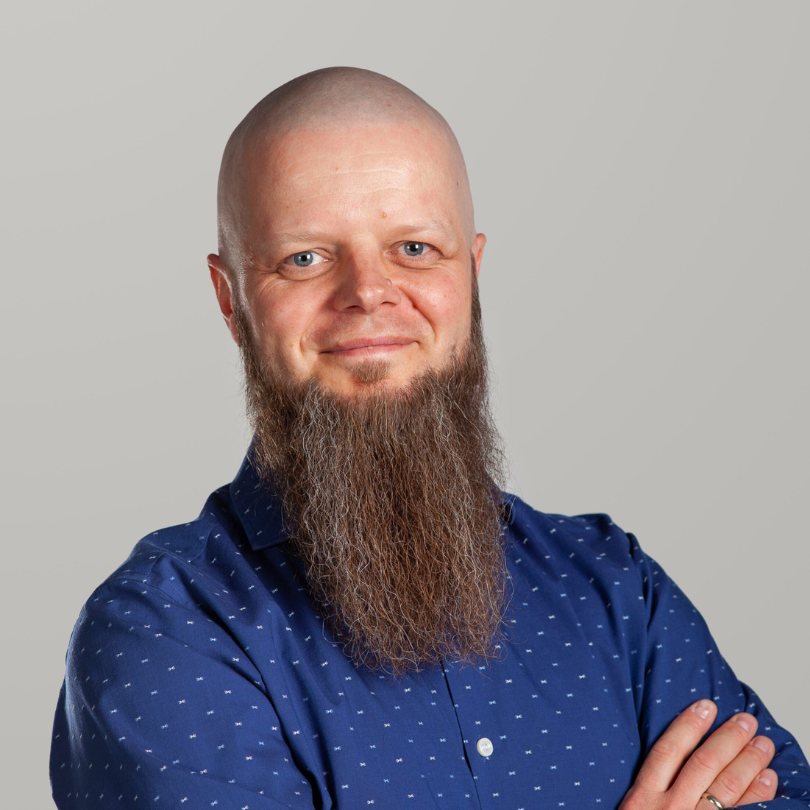 Michał Godlewski
CTO @ Grupa Morizon-Gratka
AIgile – sztuczna inteligencja oraz zwinność... co można uzyskać z takiego połączenia
Panel Discussion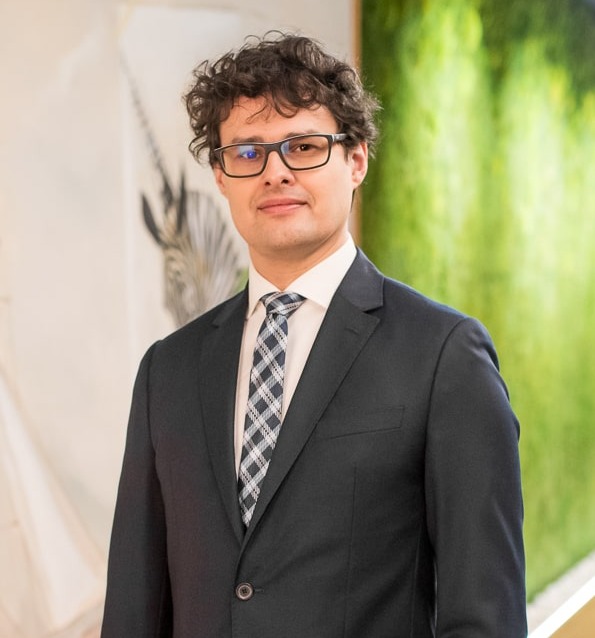 Jacek Bednorz
Head of Leasing and Customer Care @ Business Link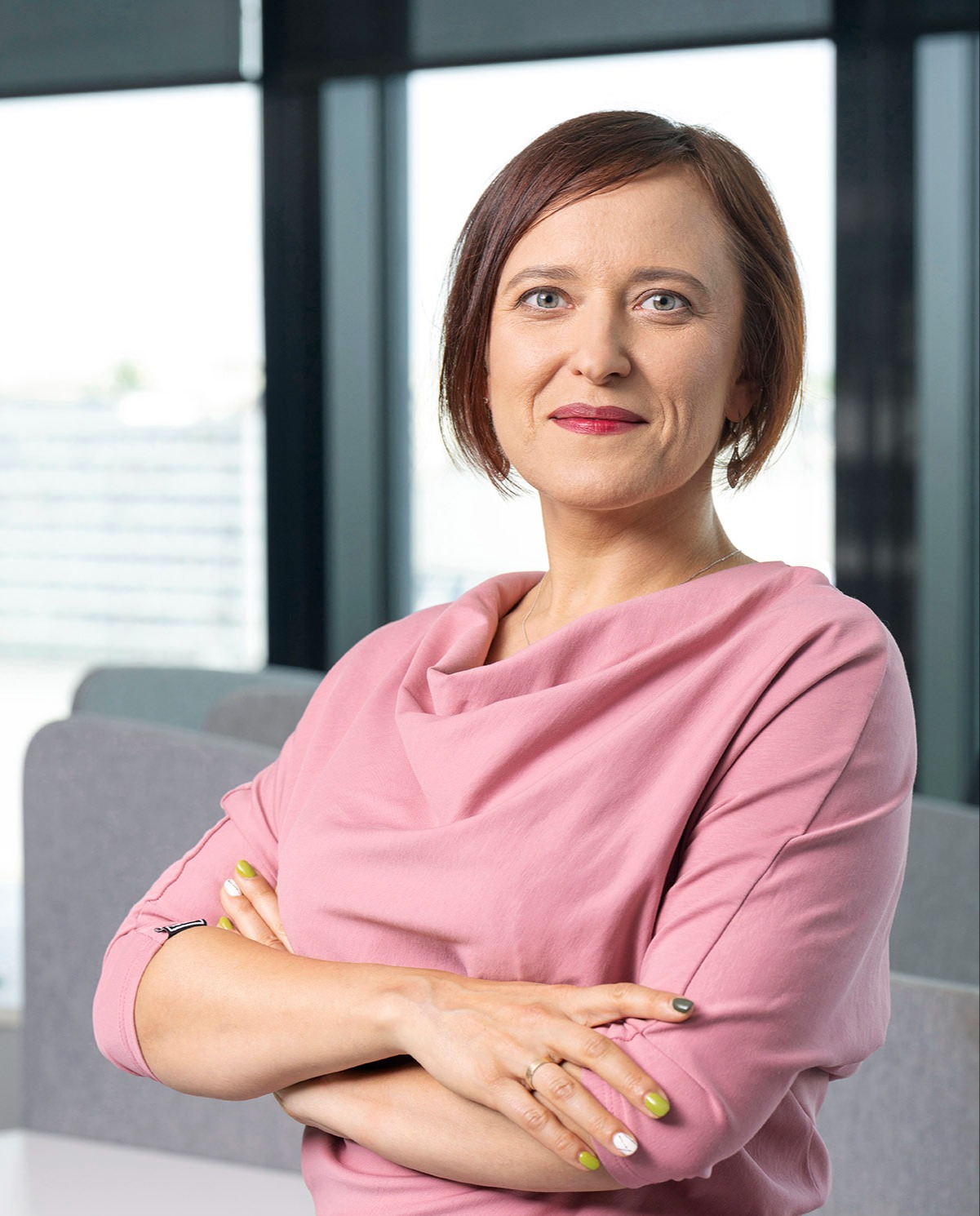 Anna Goławska
Enterprise Cyber Security Lead @ Fujitsu Poland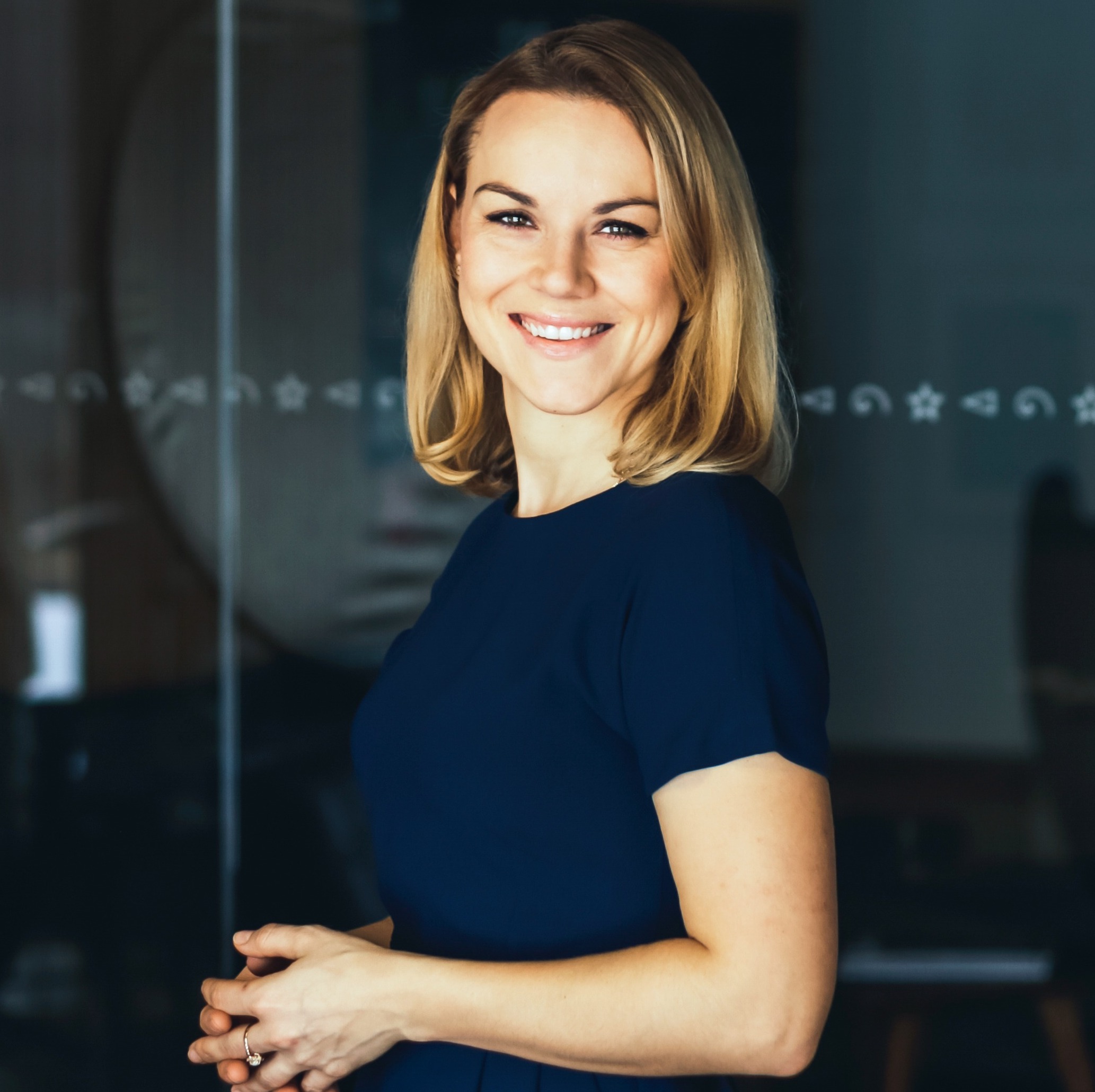 Dominika Kotuła
HR Manager @ London Stock Exchange Group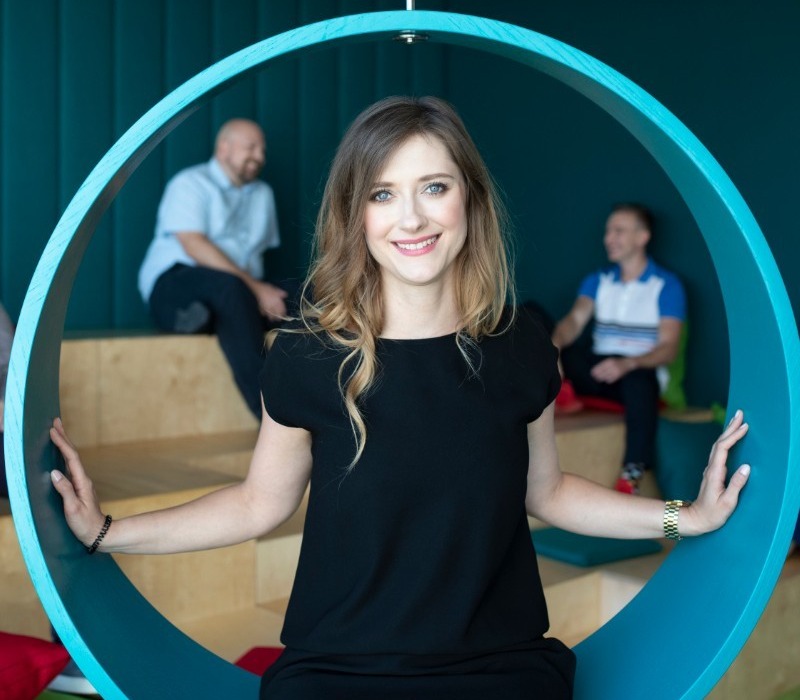 Aleksandra Żygo
Principal Engineer @ GSK
Talent Wars: Winning the Battle for IT Skills
Pozyskiwanie i utrzymywanie talentów IT jest kluczowe dla sukcesu każdej organizacji. Aby to osiągnąć, ważne jest budowanie swojego wizerunku jako atrakcyjnego pracodawcy i oferowanie pracownikom ciekawych projektów oraz możliwości rozwoju. Pracownicy IT chcą mieć także dostęp do najnowszych technologii, które pozwolą im na ciągły rozwój i wyzwania.[...]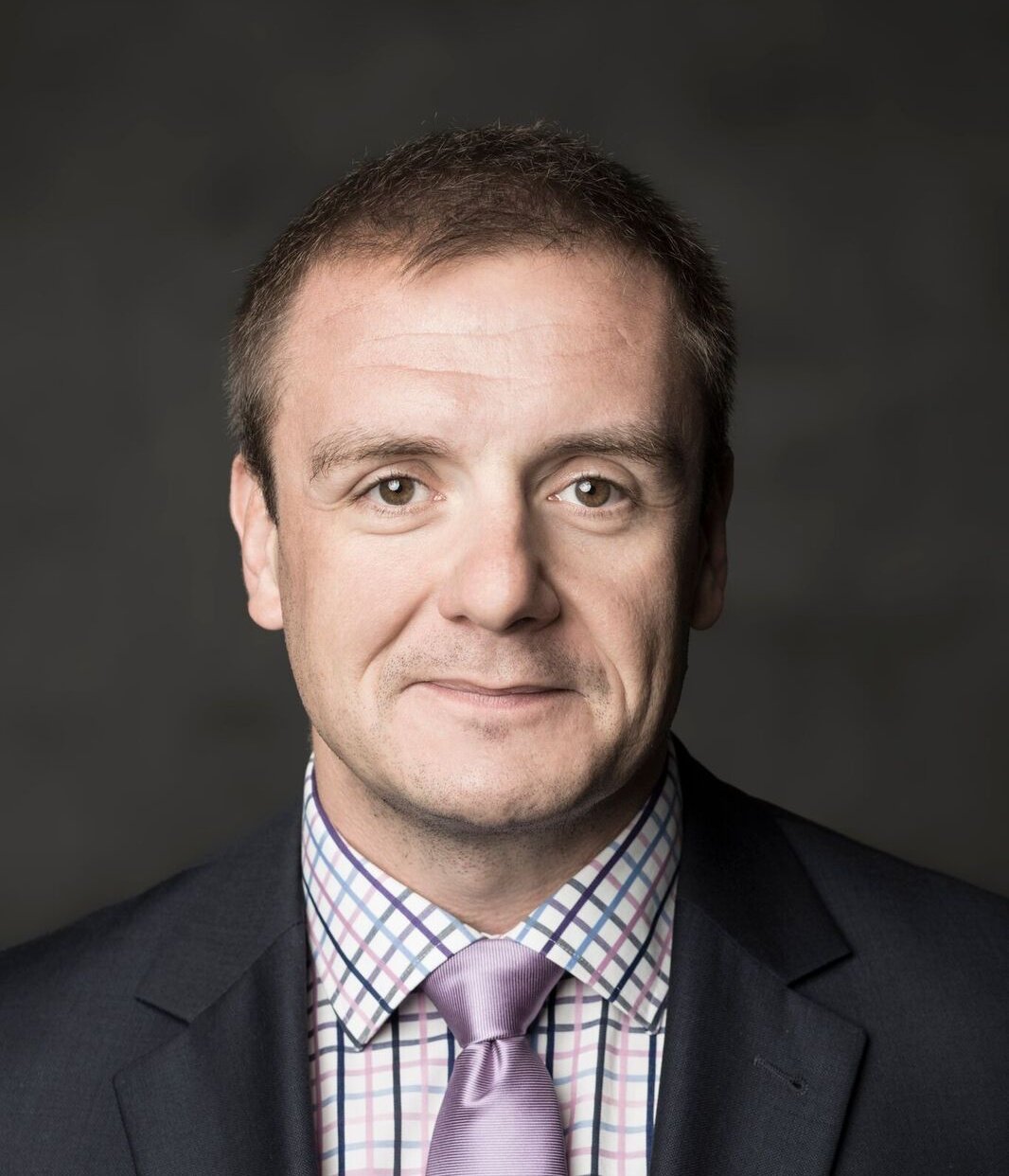 Dawid Ostręga
Business Leader, Head Coach, Scout Master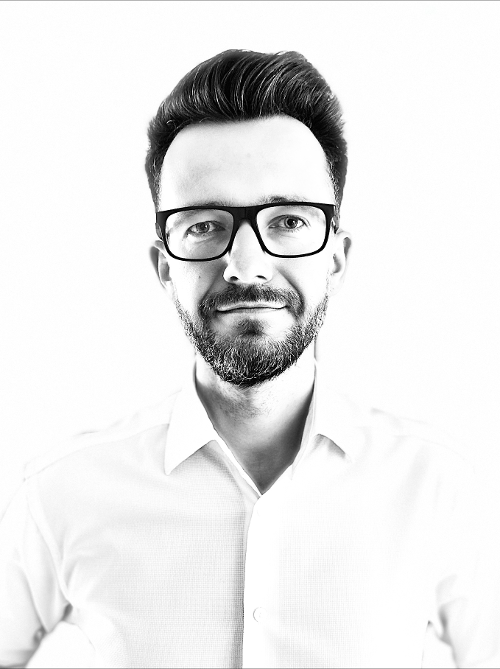 Michał Cichecki
IT Director @ Eurofins; Co-Founder @ HR|hub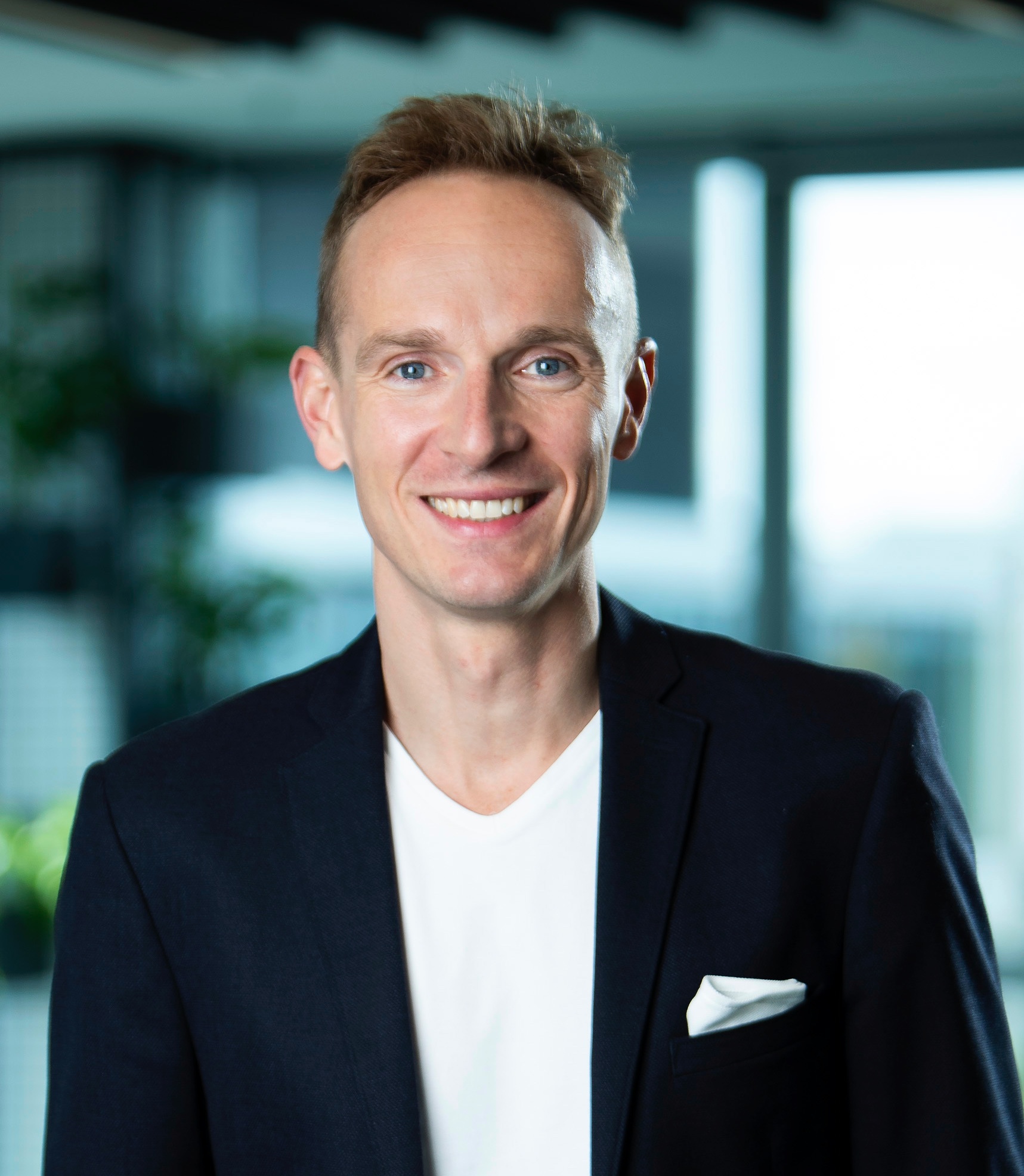 Radek Buszan
Sales Leader @ Dell Technologies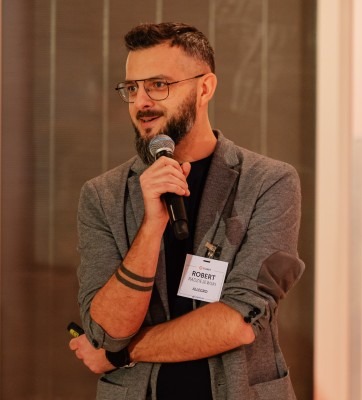 Robert Radziejewski
Team Manager @ Allegro
PL: Kierowanie zespołem w czasach turbulencji
Obecne czasy są pełne wyzwań dla managerów IT. Zmiany geopolityczne, praca hybrydowa, kryzys ekonomiczny. Zapraszamy do wysłuchania rozmowy, podczas której postaramy się znaleźć odpowiedź na pytania: jakie są najlepsze praktyki zarządzania zespołem w czasach niepewności? Jakie są wyzwania, na co zwrócić uwagę?[...]


EN: Leading team in a time of turbulences
The current times are full of challenges for IT managers. Geopolitical changes, hybrid work, economic crisis. We invite you to listen to the conversation where we will try to find answers to the following questions: What are the best practices for managing a team in times of uncertainty? What challenges should be taken into account?[…]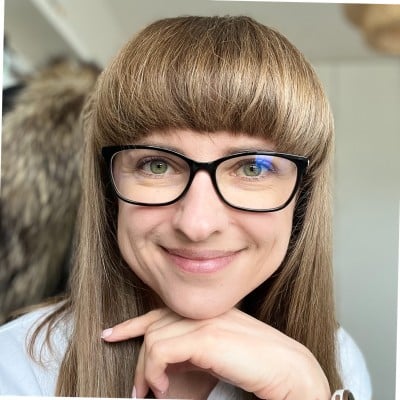 Katarzyna Karpińska
Head of Engineering Area Onet, Onet Poczta @ Ringier Axel Springer Tech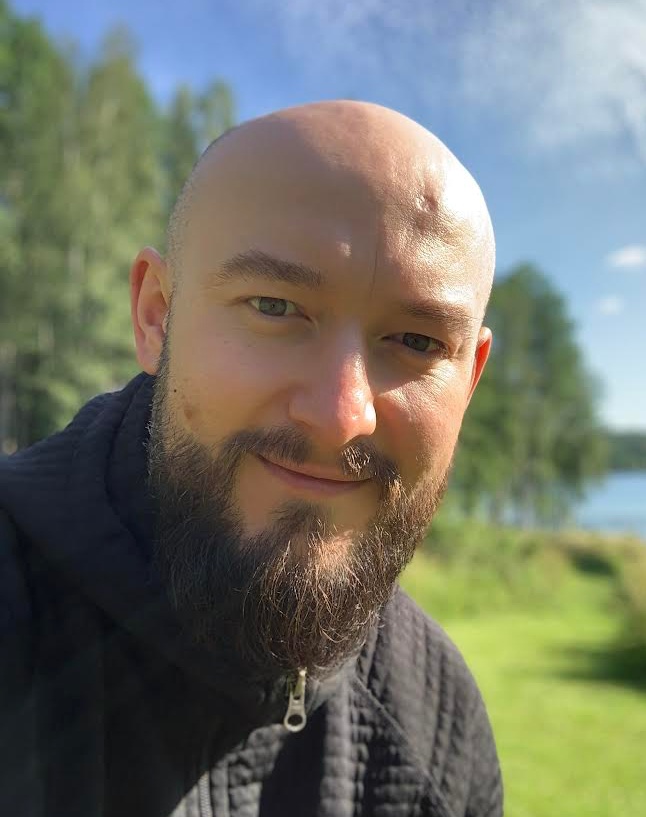 Piotr Majkowski
Director of Engineering @ King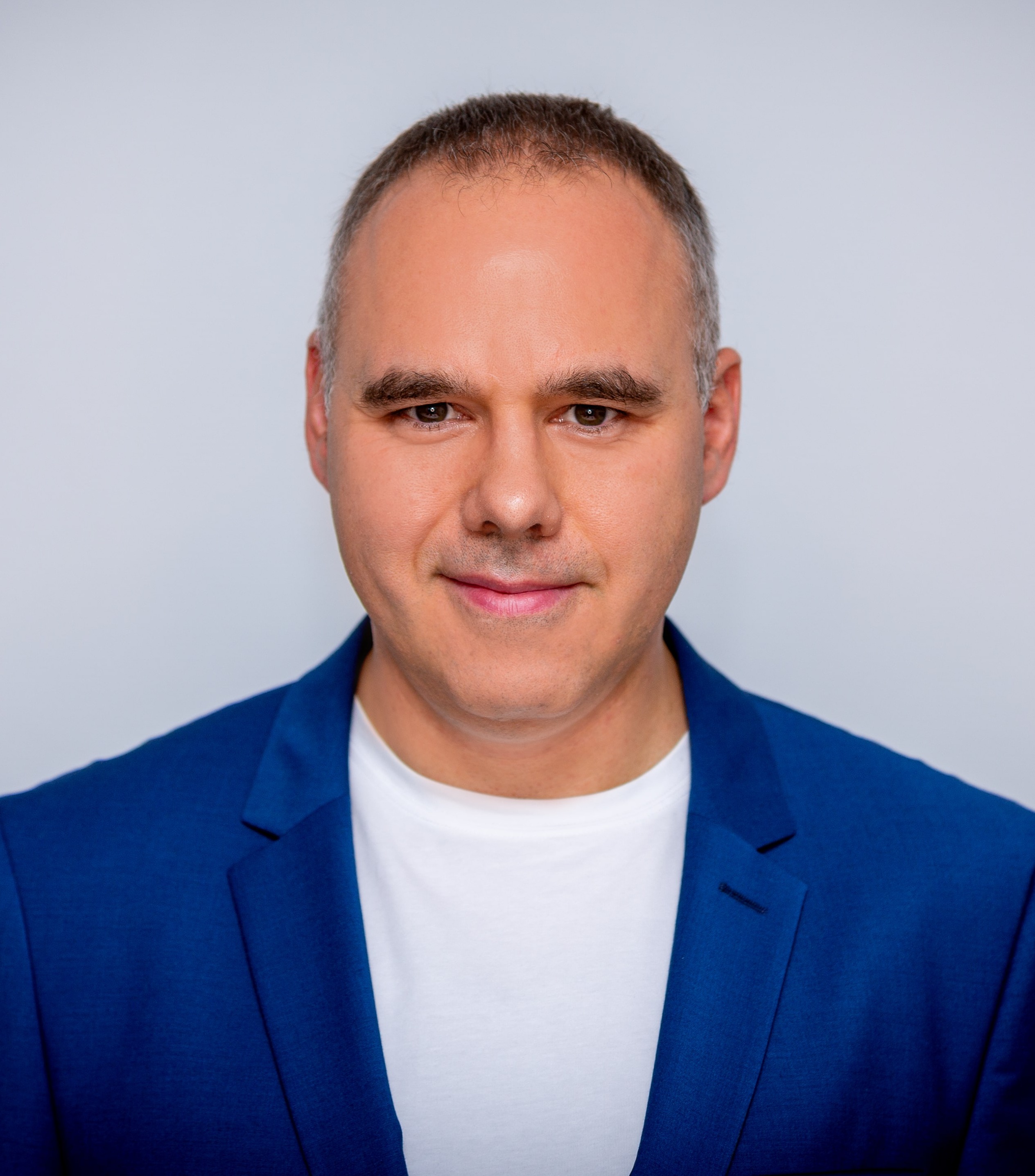 Piotr Hołownia
IT & Digital Director @ Reckitt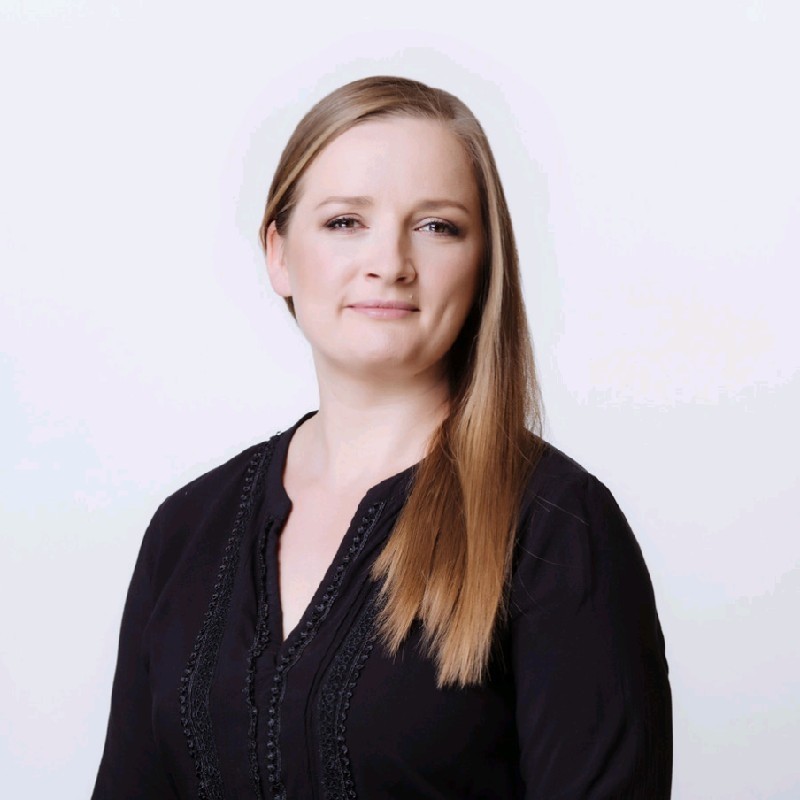 Ewa Macias
Director of Engineering and UX @ Nomagic
Unlock the Power of Diversity
Praca w globalnej organizacji a w szczególności zarządzanie międzynarodowym zespołem to wyzwanie dla liderów/ek, które wymaga uwzględnienia różnych kultur, języków i wartości. Aby sprostać temu wyzwaniu, managerowie/ki powinni/y zastosować celowane podejście, zwrócić uwagę na potrzeby, wrażliwość na feedback i motywację pracowników oraz zapewnić jasne cele i oczekiwania dotyczące pracy i współpracy.[...]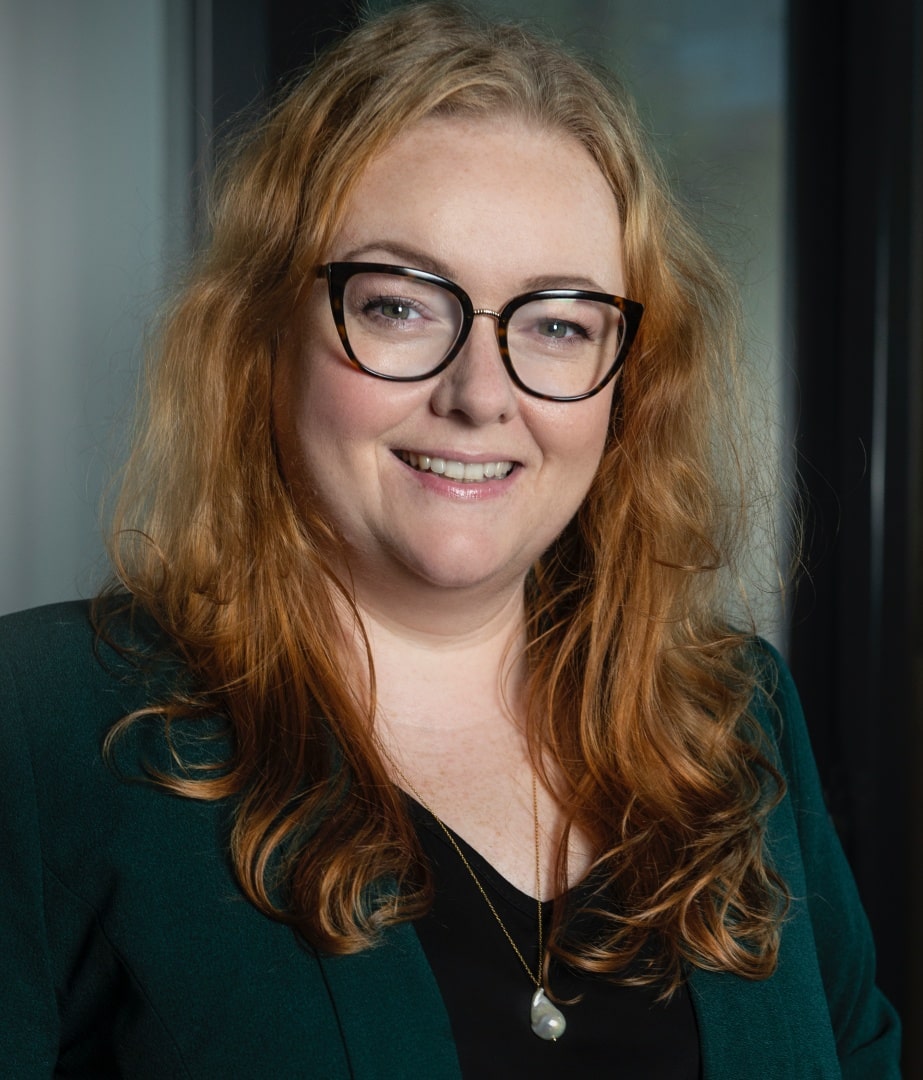 Agnieszka Jagusiak
Senior IT Manager - CX Technology @ Allegro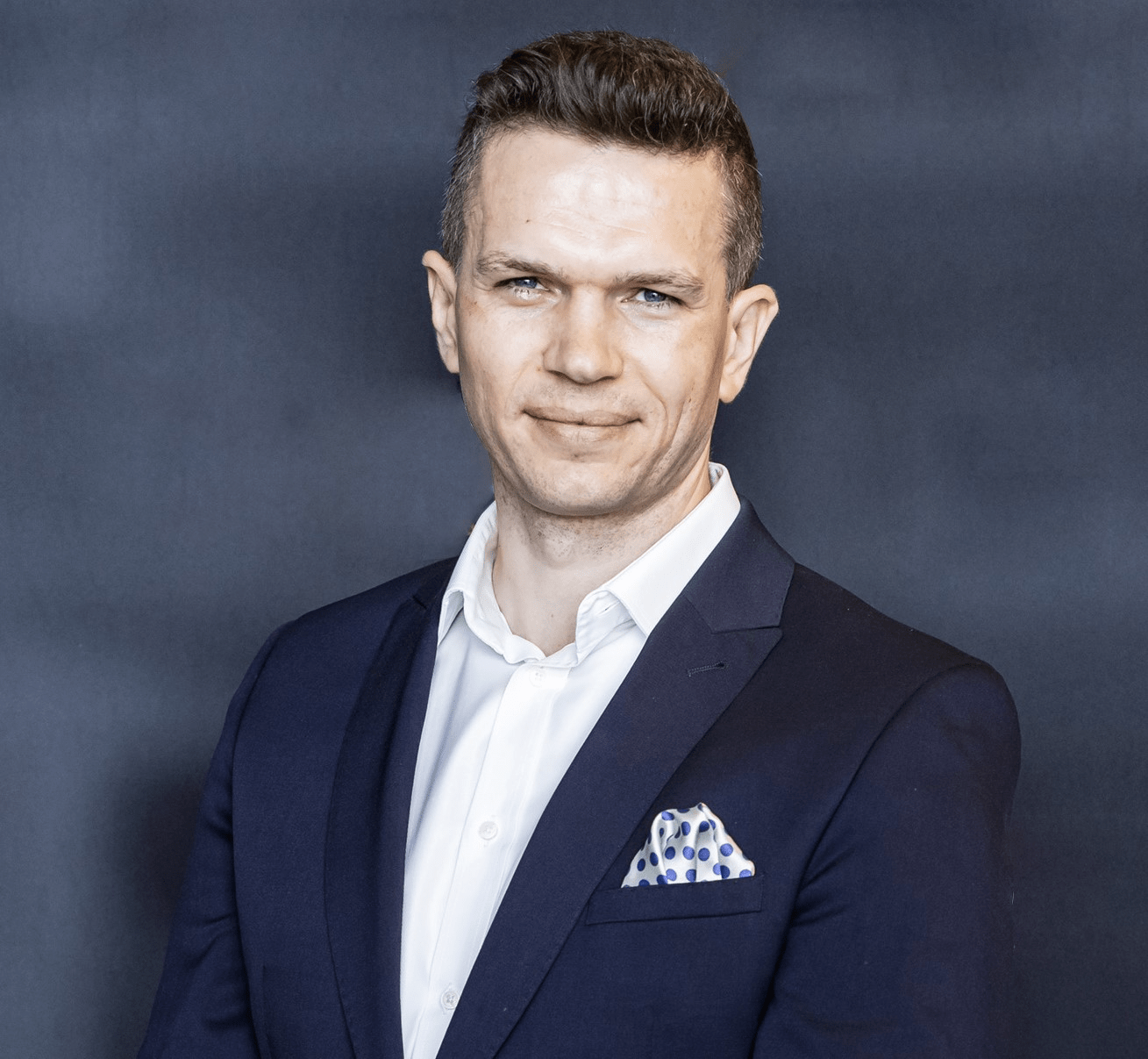 Sebastian Dydek
Digital Transformation Expert | INTERIM MANAGER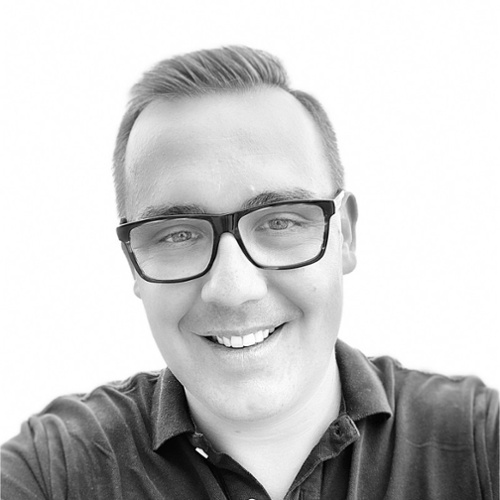 Mateusz Szkudlarek
Senior Director of IT Operations @ TVN Warner Bros. Discovery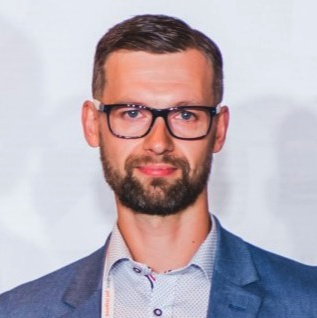 Marcin Piątkowski
Global IS Consumer Experience and Consumer Support Team Lead @ ABB
How to lead a transformation?
Bycie liderem zmiany w organizacji nie jest łatwą rolą, zwłaszcza jeśli trzeba do niej przekonać biznes i zespół. Zapraszamy do rozmowy z inicjatorami i realizatorami dużych zmian. Wspólnie odpowiedzą m.in. na te pytania: W jaki sposób wdrażać innowacje w firmach? Jak przekonać do zmian biznes? Od czego zacząć zmianę? Jakie wyzwania stoją przed liderami zmiany? Jak sobie z nimi radzić? Jak opowiadać o zmianach w organizacji?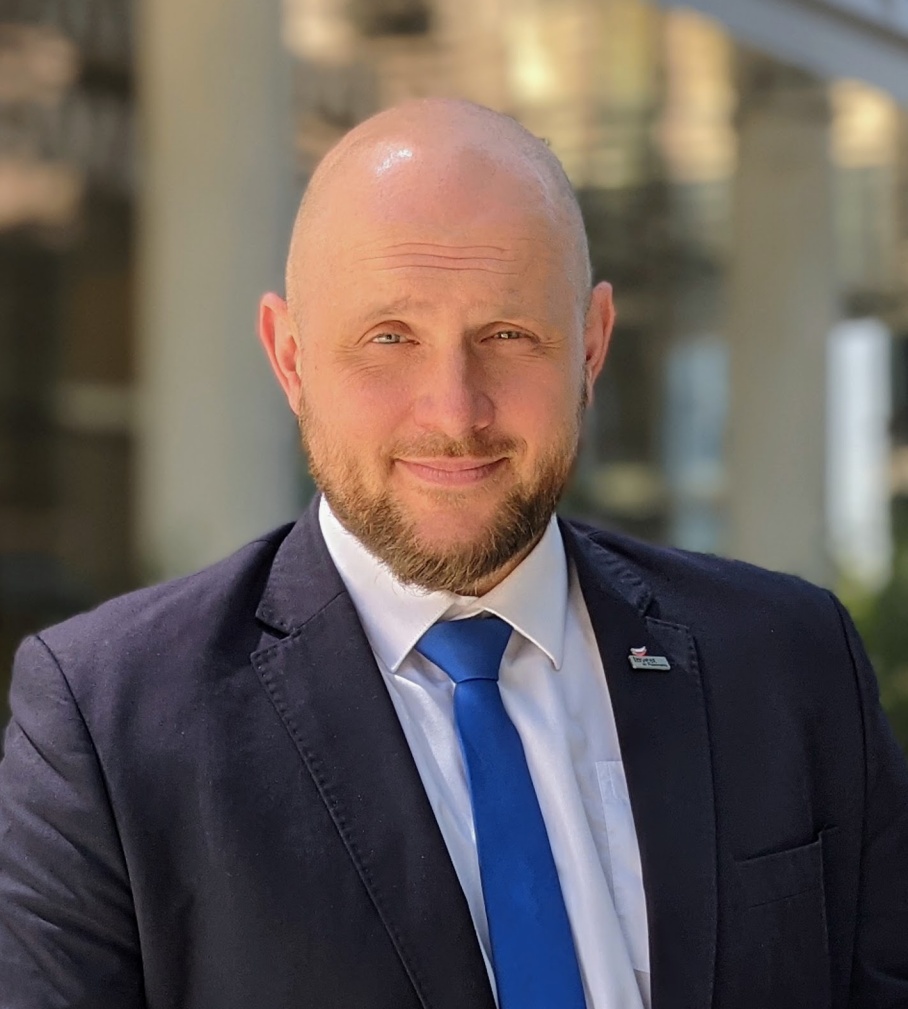 Marcin Grzegory
Deputy Director @ Invest in Pomerania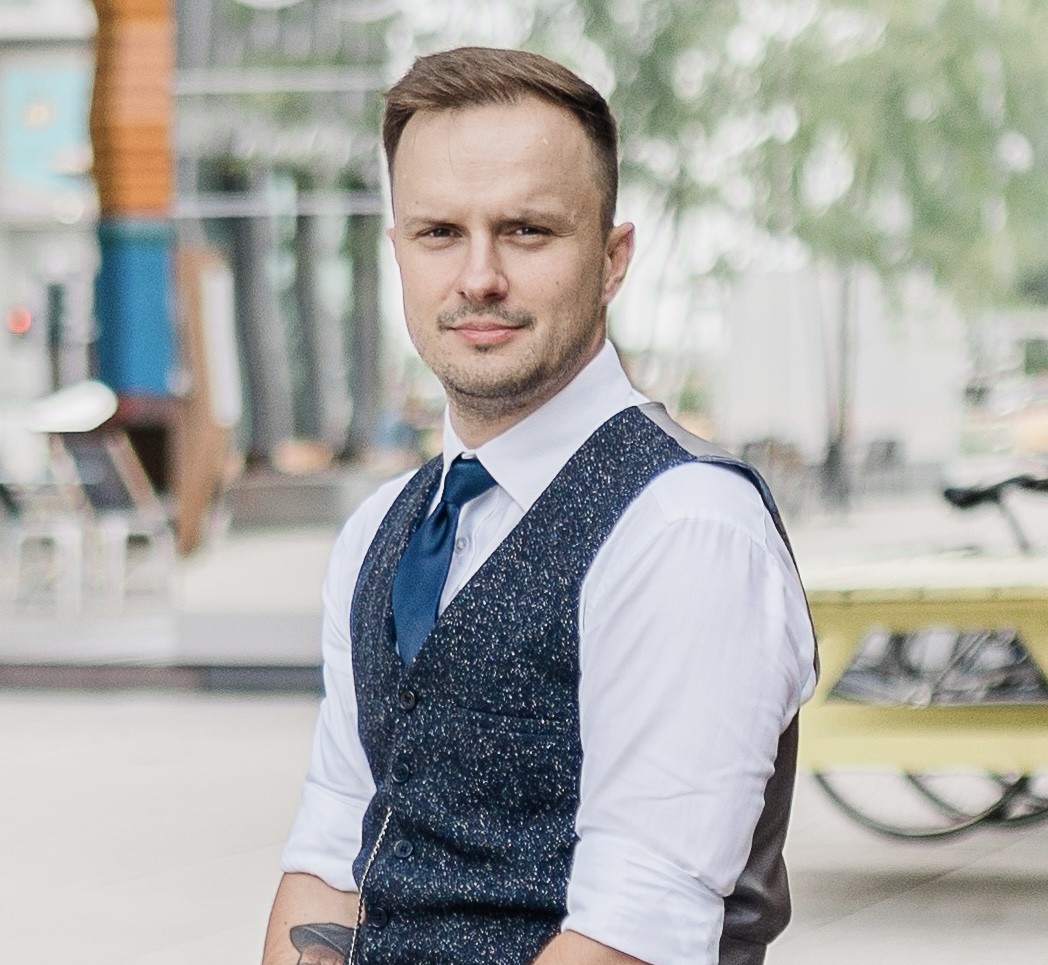 Stefan Rautszko
DevOps Chapter Head @ Roche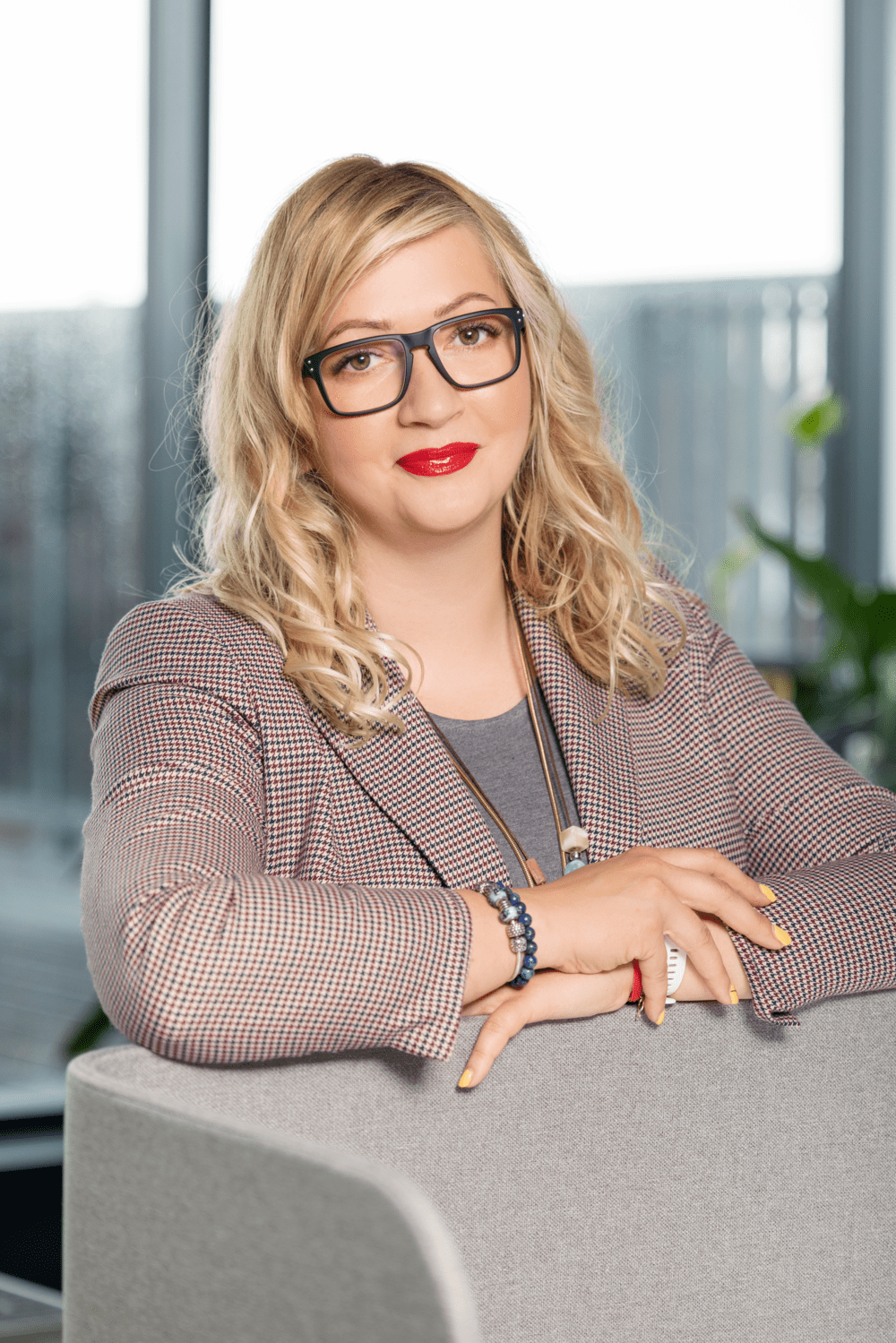 Aleksandra Durzyńska-Prochowska
Head of GDC Poland @ Fujitsu Poland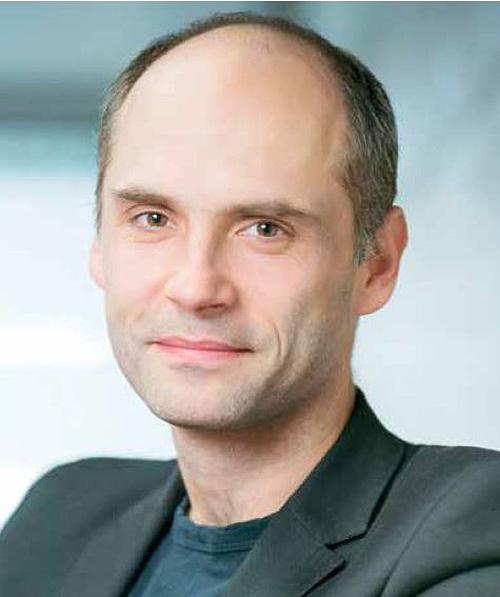 Przemysław Zakrzewski
Head of Corporate Technology Center @ ABB
The Rise of IT in Poland: Unlocking the Secrets to Success
Polska to coraz chętniej wybierana lokacja dla globalnych organizacji IT. Jakie szanse, a jakie wyzwania stawia przed nami to zainteresowanie? Jakie działania liderów sprawiają, że na skalę światową jesteśmy postrzegani jako dobra lokacja? Jak obecne zmiany geopolityczne zmieniły rynek IT w Polsce? Jak zadbać o widoczność tego sukcesu na skalę światową? Na te i inne pytania postaramy się znaleźć odpowiedź z zaproszonymi gośćmi.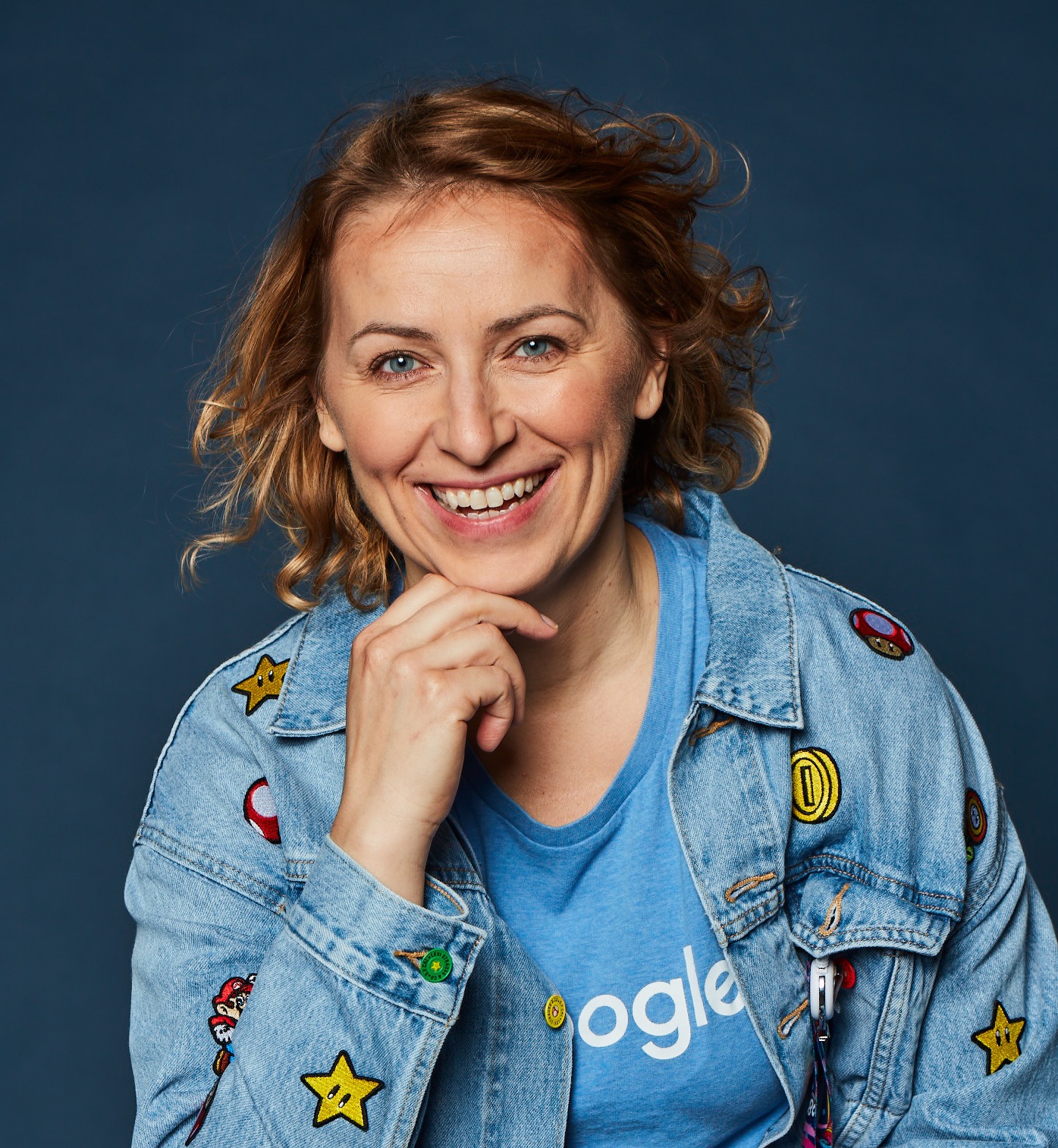 Magdalena Dziewguć
Country Manager @ Google Cloud Poland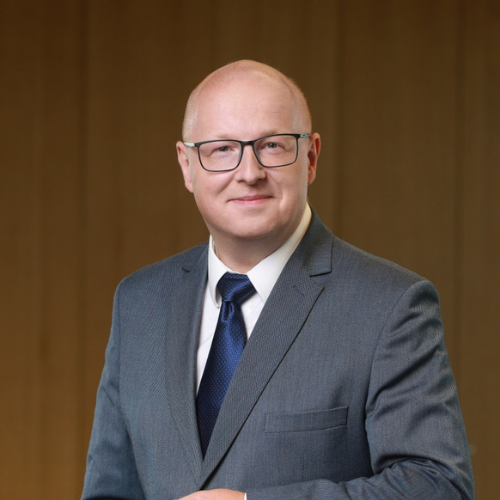 Sławomir Soszyński
CIO @ ING Bank Śląski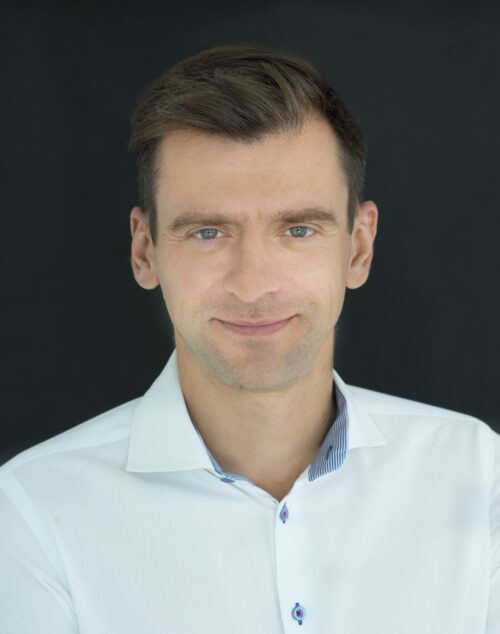 Piotr Grządziel
Managing Partner @ Magna Talenta
PL: Jak IT Executives rekrutują swoich następców?
EN: How do IT Executives recruit their successors?
Fireside Chat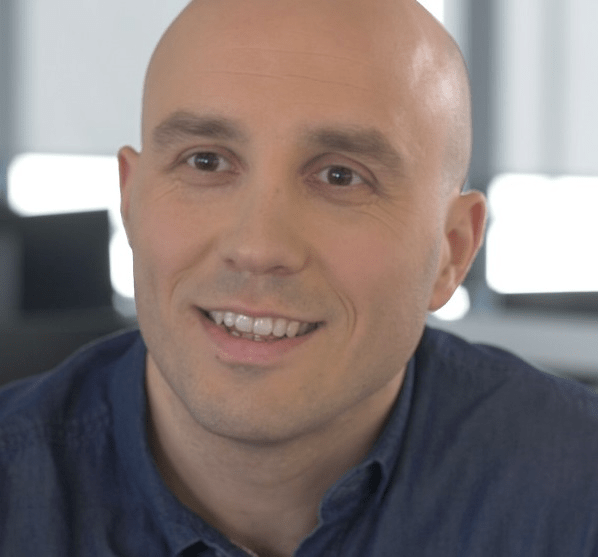 Wojciech Chruściel
Director - HR Technology Product Owner @ GSK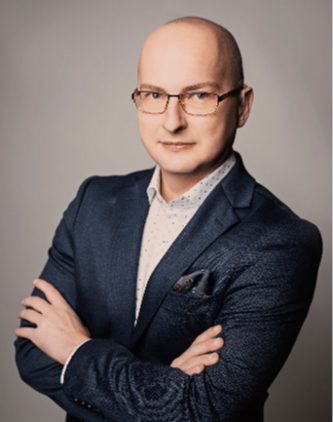 Rafał Wysogląd
DevOps / Test Automation Developer (Backend) @ Exence S.A.
Ze świata ciszy do branży IT
Zapraszamy na wystąpienie, podczas którego usłyszycie historie dwóch osób związanych życiowo z branżą IT i wadami słuchu. Pierwsza z nich to Rafał, niesłyszący autor książki "Ze świata ciszy do branży IT", który pomimo wielu barier na każdym etapie swojego życia i dzięki niesamowitemu poświęceniu swojej mamy, spełnił marzenie o pracy w IT.[...]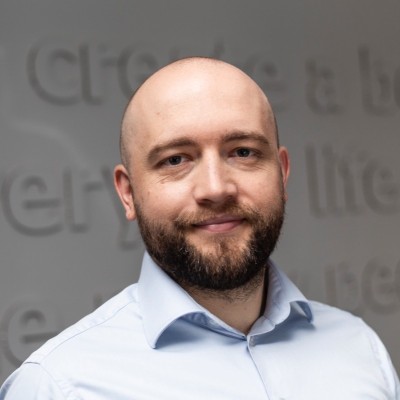 Bartek Pucek
CEO @ Forward Operators AI Lab | Newsletter Author | Angel Inwestor | Host of Technologicznie Podcast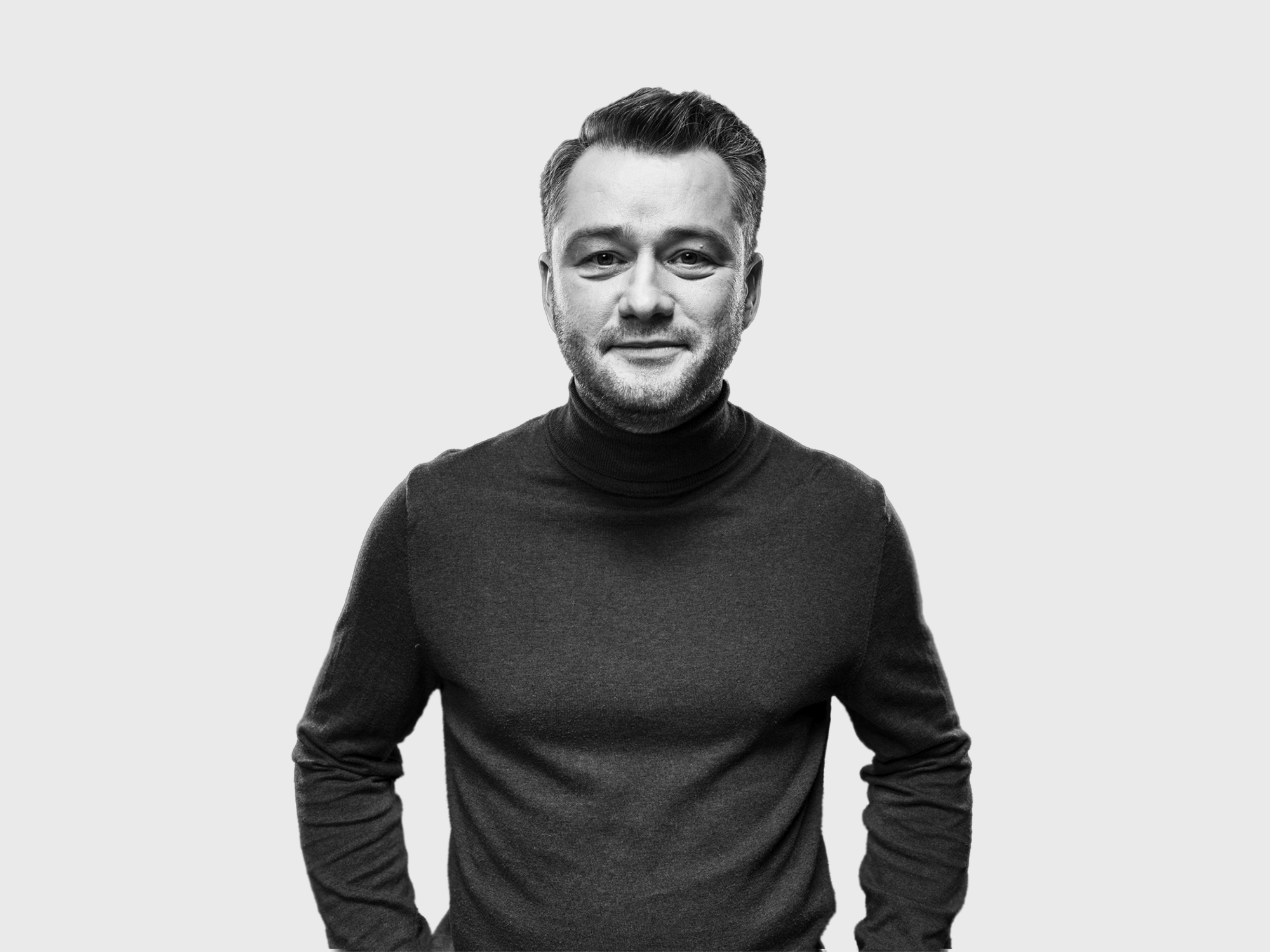 Jarosław Kuźniar
Host of Technologicznie Podcast | Founder @ Voice House
Podcast Technologicznie live @ ITMT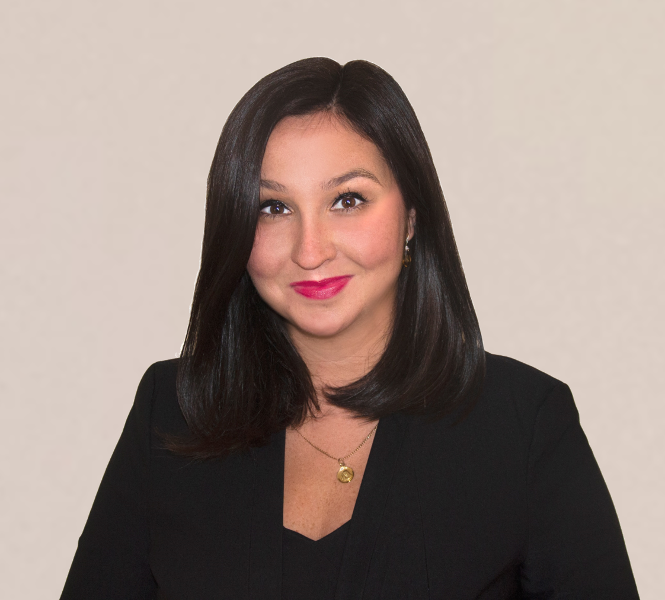 Aleksandra Markiewicz
Associate Director @ Knight Frank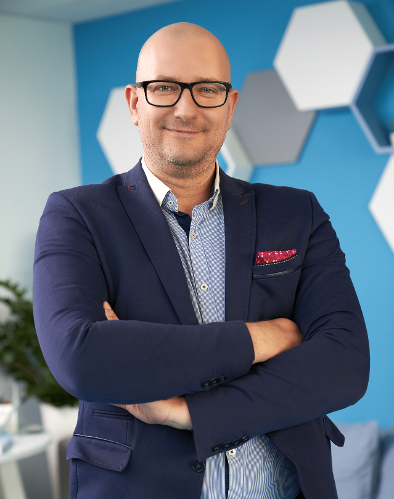 Michał Krzepkowski
Senior Administrative Manager @ Epam
The Office as a Destination
Pracownicy IT chcą mieć dostęp do nowoczesnych narzędzi i udogodnień, które usprawnią ich pracę. Jednak komfort pracy zdalnej sprawia, że często nowoczesne i piękne biura są przez większość czasu puste. Jak managerowie mogą przyciągnąć pracowników do biura?[...]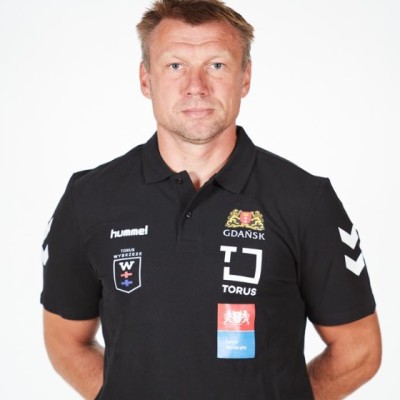 Damian Wleklak
Manager @ Wybrzeże Gdańsk Handball S.A. | Polish Handball Player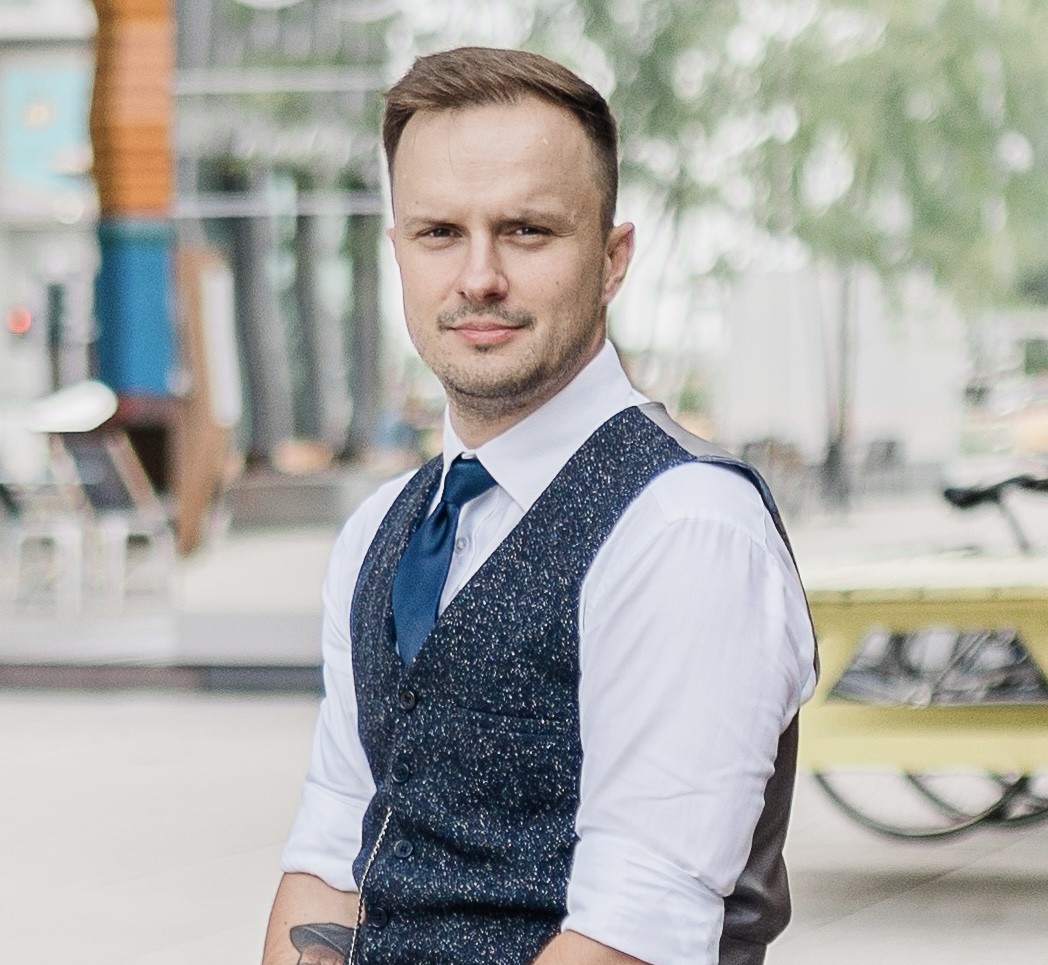 Stefan Rautszko
DevOps Chapter Head @ Roche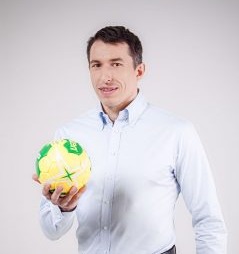 Sławomir Szmal
Polish handball player | Vice President of the Handball Association in Poland
Playing to Win: Lessons from Handball Champions on Building High-Performance Teams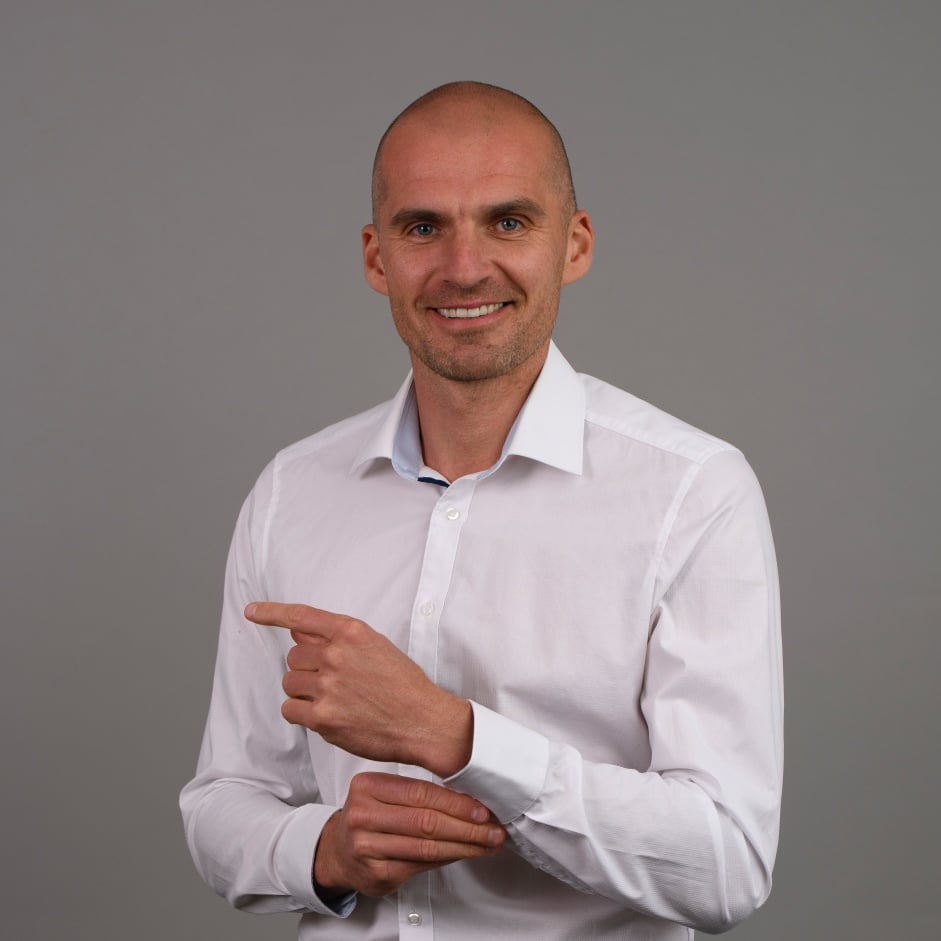 Krzysztof Kozakiewicz
CEO @ Let's Manage IT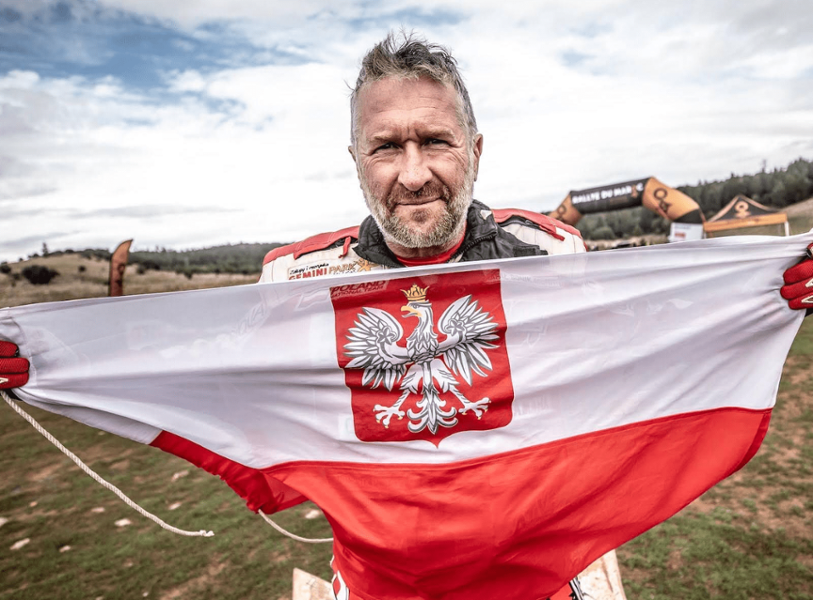 Rafał Sonik
Polish entrepreneur, off-road rally driver in the quad category, winner of the Dakar Rally, and nine-time winner of the FIM World Cup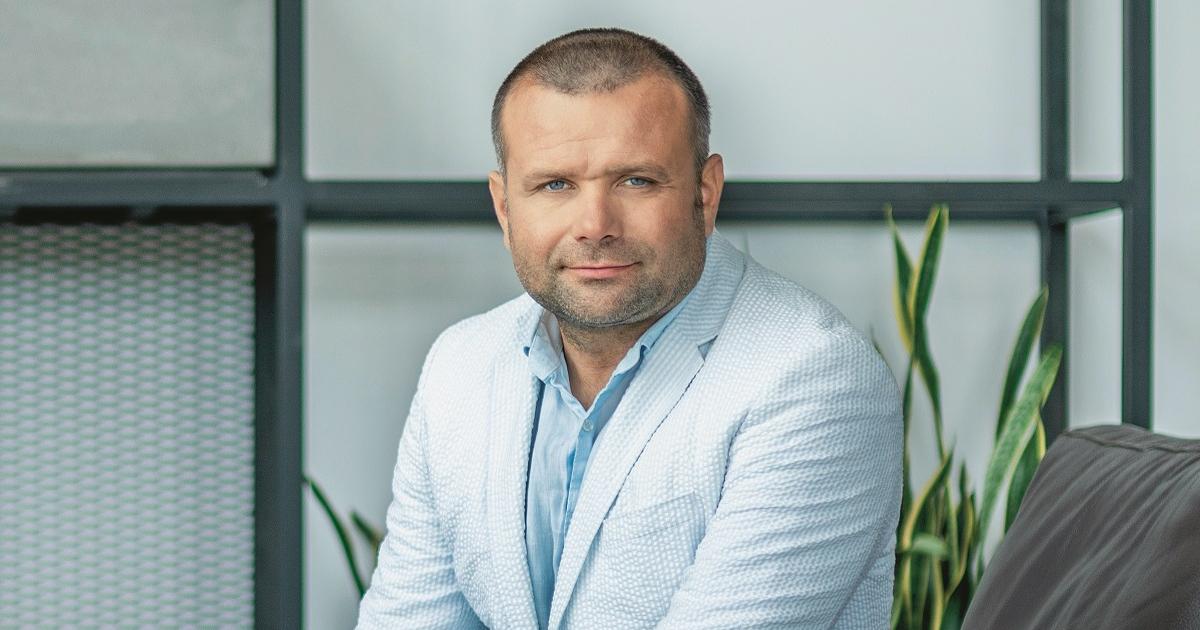 Wojtek Wolny
Entrepreneur, President of the Management Board, and co-owner @ Euvic S.A.
PL: Jak wygrać wyścig bez mety?
EN: How to win a race with no Finish Line?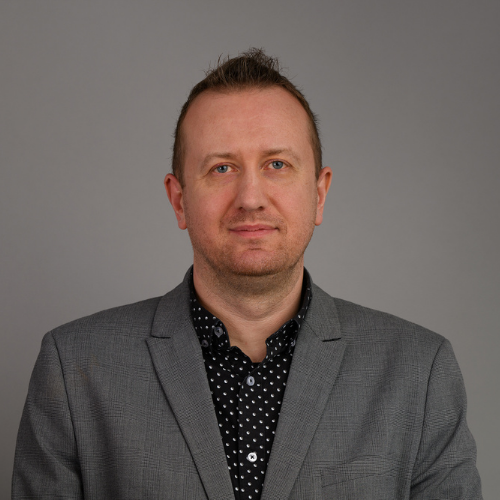 Damian Szczepaniak
IT manager, ITSM Consultant and trainer, ITIL Expert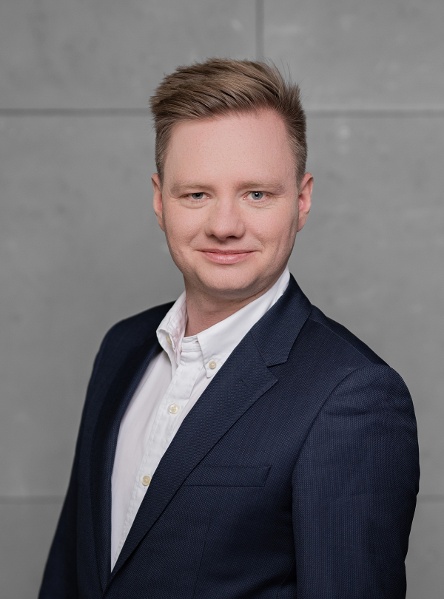 Bartosz Baziński
Founder & CEO @ SentiOne
Czy Polacy są w stanie stworzyć sztuczną inteligencję na miarę ChatGPT?
Jakie jest miejsce polskiej technologii w łańcuchu wartości? Jak się wybić na globalne rynki, a nie być tylko podwykonawcą dla globalnych graczy? Czy AI zabiera pracę, czy wręcz przeciwnie - tworzy nowe stanowiska? Jak przeprowadzić wdrożenia AI w globalny korporacjach w Polsce: ile to kosztuje, ile trwa i ile można na tym zyskać? Na te i inne pytania odpowie założyciel SentiOne, a z wykształcenia programista - Bartosz Baziński.
Lightning talks
Lightning talks
Speakers: Katarzyna Michalik-Kwaśnicka, Patrick Kozakiewicz, Kama Kotowska
Lightning talks
Speakers: Piotr Majkowski, Piotr Grządziel, Radosław Buszan, Sebastian Dydek